Travel With Kids Family Adventure Tour – Ireland
This trip can be booked as a customizable, individual family vacation at any time of year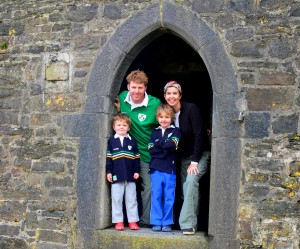 With rolling green hills dotted by fluffy white sheep and stone walls, a culture rich in song and dance and castles galore, Ireland makes an incredible family vacation…and now make it even more fun in the company of other like-minded families! Travel With Kids is offering a Family Adventure Tour to this magical island. Capitalize on the ten years of family travel expertise from the Travel With Kids team while enjoying fun family, and friend time!
Dublin: 3 nights
Explore the bustling city along the River Liffey. Learn about the turbulent struggle for independence with a visit to Kilmainham Jail, and see the English power house that was Dublin Castle. Discover how the magical black gold – Guinness – is made at their prime factory (yes, it's fun for kids too!) and enjoy strolling the bustling streets. Plus, learn how to play Gaelic games like hurling, Irish football, handball and more.
Westport: 2 nights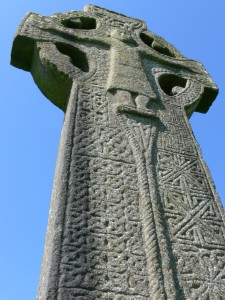 Then head to Ireland's dramatic west coast. En route visit the ancient tombs at Newgrange for a look into Ireland's very distant past. Out on the coast visit the famous Cliffs of Moher, which plunge hundreds of feet to the ocean and explore the Burren with its dolmens and high crosses.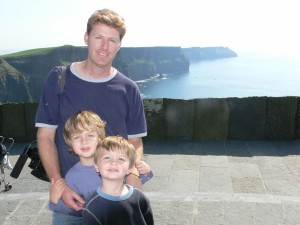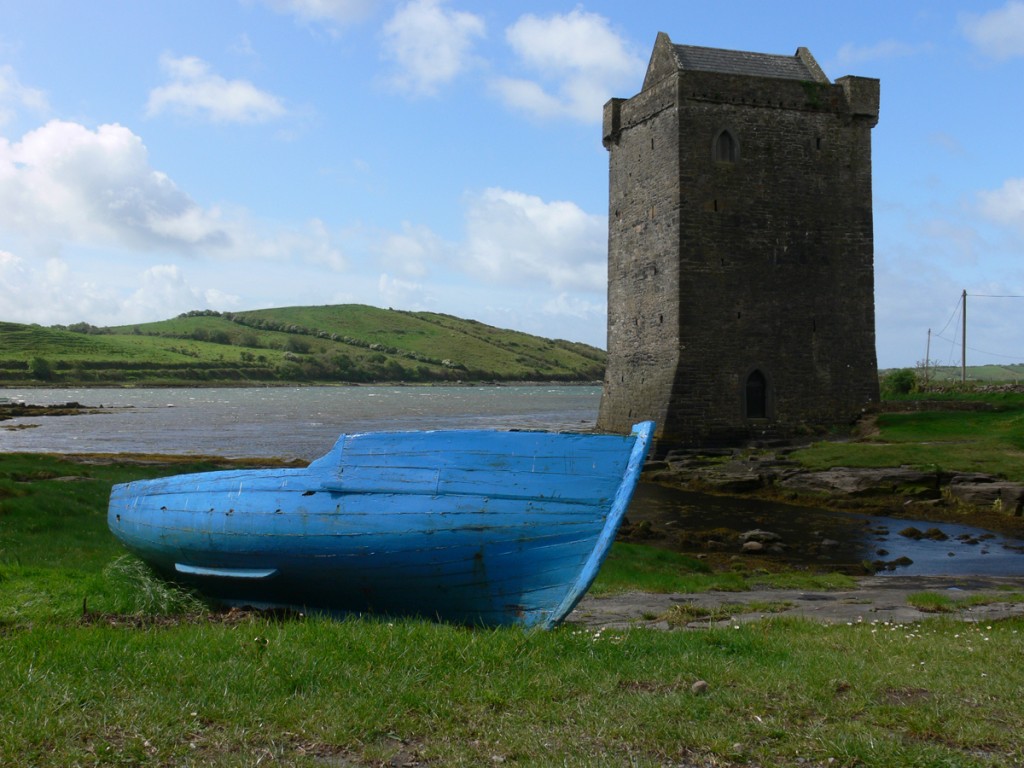 Killarney: 3 nights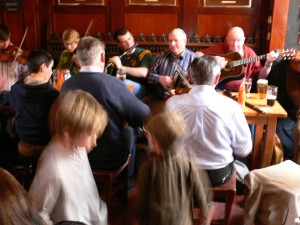 From our base in Killarney, we explore all the amazing sites the west coast has to offer. Explore the wilds of the Dingle peninsula and try to meet its most famous resident: Fungi the Dolphin. A horseback ride through the rolling green hills here gives visitors a unique perspective on Ireland. Dance a jig or sing a tune in a Killarney pub (kids welcome in the afternoon) and learn about Irish traditional music. See how people lived in the Middle Ages at Bunratty Castle and attend a medieval banquet where kids get to eat with their hands!
Castle Stay: 1 night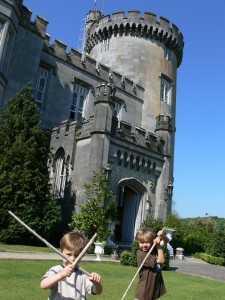 Kids will love spending their last night in a real castle! En route, visit one of Ireland's most famous castles, Blarney Castle, where you may get the gift of gab by kissing the Blarney Stone. Plus, learn why falconry was so important and how it works and fly a real hawk.
Join the fun on this 10-day family tour of Ireland exploring the rich history, culture and nature of this beautiful land! Dates available in June and July or book it as a family vacation on your own anytime. For more information, please fill out this Interest Form or email us at simmons (at) travelwithkids.tv.
Other 2018 escorted Travel With Kids Family Adventure Tours:
OTHER TWK FAMILY ADVENTURE TRIPS


on Twitter


on Facebook


on Google+