About Us
We are a real family experiencing the fun, and challenges of travel just like any other family, only in front of a camera.  Jeremy and Carrie (aka Dad and Mom) have been traveling together for the past twenty years, including an 8-month backpacking journey around the world visiting the continents of Asia, Africa, Europe and South and North America, and have now added their kids to the mix.  Nathan made his first trip abroad to Morocco, Spain and Ireland when he was less than one-year-old and Seamus had visited seven countries by the time he was four.
We believe that traveling together gives us a chance to grow and learn as a family and brings us closer as well as giving the kids a great education and outlook on the world as a global community.  In the past twelve years of filming Travel With Kids, we have learned a few lessons on great ways to do things with kids and how to avoid the pitfalls like how to make the best use of packing space, how to keep the kids interested in museums and how to prepare the whole family for a trip abroad. To find out some tips for family travel, visit our Travel Tips section.
To find out more about each member of the family and some of their favorite family vacation destinations,  read below.
To learn how we started "Travel With Kids" and the all important money question, click here to read more.
Jeremy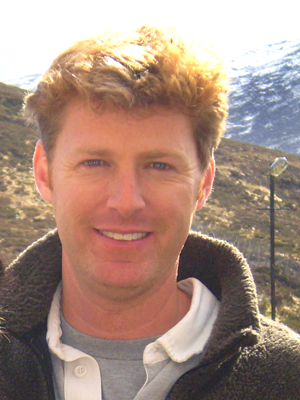 What I like best about traveling is… Besides the cheap authentic street food? Having every day being totally unexpected.  The best travel experiences are unplanned. We hope to provide an idea of what some destinations might be like.. and if it's worth it to spend the money on an attraction that we feature, but we encourage travelers to wing it. The best stories and memories we have are not in the guidebooks. Experience life. A wild rickshaw ride at night through the historic center of town. Sunrise on the deck of a ferry. Scuba diving at sunset while local fishermen prepare dinner on the beach. Exploring temple caves and pyramids and castles with the family. Meeting people from all over the world in new, interesting, and sometimes challenging places.
Favorite Places: Asia. Asia.. and Asia. And the Caribbean.
Favorite Things To Do At Home: Edit these videos for you to watch!
Make Sure You Bring: iPod/phone with your favorite travel tunes (we used to bring the walkman tape player back in the old days) There's nothing like having a soundtrack to your travels going as you watch a blazing sunset over a golden temple, or on some remote beach with monkeys swinging in the trees that you got to on a $2 ferry boat.
Best Travel Advice:
Go now. There is never a "right time"
Find a place to stay as close to the old square, historic quarter, zocolo, or a hut in the jungle or along the beach. These are the cheapest and most authentic travel experiences you can have. In other words, stay out of the mega hotels that are built in the new part of town. They cost 10 times as much and you could be anywhere in a generic resort. Find a hut on a beach for $5 a night. Hang out with the locals at a beach bar while the kids play in the sand as the sun sets. A real travel experience. Isn't that why you left home? You can pay top dollar to stay anywhere with granite countertops, but you just spent all that money to pretend like you are at home. You will have a lot more memories & stories to tell about that then your experience at the gym and buffet at the clone resort.
Collect experiences and memories instead of stuff.
Carrie
What I like best about traveling is getting the chance to learn about other cultures and the history of a place.  I think that when we travel as a family, we really grow together.  I also like meeting other travelers from around the world.  It really brings home the idea of a global community.
Favorite Places:  The place that always draws me back as soon as we leave is Africa. There's something about a cool crisp morning out in the African bush watching the animals wake up or an afternoon as the giant African sun sets over a thorny acacia tree and a lion drags its kill to safety for the night.  I also love the warmness of the Irish community and the rich tradition in Ireland.  I love pretty much all of Asia, especially Vietnam and Indonesia, where you can hike through forests shadowed by orangutans or snorkel with sharks.  I'm a warm weather person in general, so if a place has a great beach and snorkeling, I'm happy!
Favorite Things To Do On The Road: I like to be in the water snorkeling or scuba diving…love exploring the earth's last frontier and learning about all the strange animals that live there.  I also like discovering nature…feeding reindeer in Scotland, tracking orangutans in Indonesia, caring for elephants in Thailand, diving with great white sharks in South Africa, discovering the mini-land of smaller animals in the Amazon Rainforest.  I like to travel by train too.  I think it brings back an air of romance and adventure that is lost in today's fast-paced, mass-marketed travel market.
Favorite Things To Do At Home: I like to read…mainly historical or biographical books.  I like to hang out in the front yard and watch the kids ride their bikes.  I like to take pictures.  I like to write.
Make Sure You Bring:  Wipes or hand sanitizer.  I'm not a germ-a-phobe, but after a day of traveling they really come in handy.  An umbrella stroller, even if you think your child is too old.  When the kids start to fade, you can still keep going and see everything you wanted to see.
Best Travel Advice: Go now!  So many people put off traveling until the "kids are older" or "my job calms down" and then never end up going.  Set a date, start planning and do it!  Conditions will never be perfect, but the experience will stay with you and your family forever!  So, go!
Nathan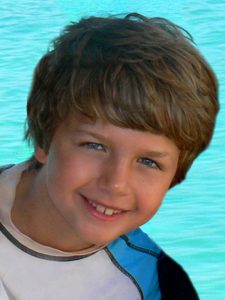 What I like best about traveling is finding cool things like animals and bugs and ancient things.  I like to explore new places that I've never been before. I like to learn about different people and their way of life and get into nature whether its bugs or monkeys or rhinos!
Favorite Places:  Mayan Pyramids like Chitchen-Itza and Coba in the Mayan Riviera.  Big cities like London, Paris and New York. Florida – I liked seeing the space shuttle launch and kayaking with manatees. Thailand – love the temples and the elephants there! Indonesia and its jungles filled with orangutans. Anywhere ocean…I love the ocean and all its animals…from tiny coral to whale sharks! I got to snorkel with them near Cancun and that was pretty cool!
Favorite Things To Do On The Road: Adventure-y stuff like swinging from vines, exploring pyramids, hiking through jungles, discovering temples. Snorkeling and scuba diving and meeting sea animals like dolphins and sea lions.  I really like snorkeling with sharks in the Bahamas! I love anything to do with animals and adventure! I am known for trying anything – think zip lining over three stories in the air across the Sacred Valley in Peru or diving with great white sharks and for trying any food…crickets in Mexico, scorpion in Thailand, kudu in South Africa.
Favorite Things To Do At Home: I like to do tricks on my bike and use my imagination to play fun games.  I play football and swim.  Jump on the trampoline. Hang out with friends.
Make Sure You Bring: Activity Books.  I like them because they keep me busy on long plane and car rides. Books to read. I like to bring a drawing pad so I can sketch the places we go to remember them later. Little toy cars are fun on the plane and on the beach. But, don't overpack because your backpack can get heavy fast!!
Best Travel Advice: It's important for kids to really see the world, to find out what it's really like in other countries.  Don't not travel because you are scared of other places. It's not so scary once you meet people and are there.
Seamus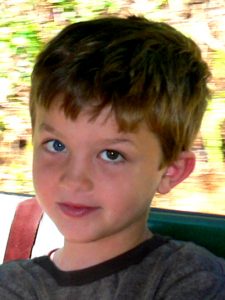 What I like best about traveling is discovering new things like bugs, Sausage Trees and Christmas Tree worms. I love learning about animals big and small. I am the master at finding animals too…like leaf bugs and spiders and snakes!
Favorite Places: I love South Africa…I would go back there any time! Going out on safari is everything you imagine…bumping across savannahs, spotting lions and rhinos. One thing that surprised me was playing elephant poop baseball thereI Thailand is another favorite…taking care of elephants is magical and I love the craziness of Bangkok!  I like meeting kids in developing countries too…it's what inspired me to start the Re: Help Organization. I like the pirate islands in the Caribbean, like St. Thomas and Tortola.  The water is warm and calm and I like to pretend we're pirates and learn about all the pirates.  I like big cities like Paris and London where I can see monuments like the Eiffel Tower and Big Ben and take the subways around town.
Favorite Things To Do On The Road: Dancing in pubs, caring for elephants, swinging in hammocks, riding trains, snorkeling, scuba diving…especially with animals like sharks, sting rays or dolphins!
Favorite Things To Do At Home: Read books, play with my dog, play pool, swim.
Make Sure You Bring: A backpack with toys and books. Pipe cleaners…they are fun to build with an can be used over and over again!
Best Travel Advice: It's so fun!


on Twitter


on Facebook


on Google+