2018 TWK ESCORTED FAMILY ADVENTURE TOURS ANNOUNCED:
TWK Family Adventure Tour South Africa
TWK Family Adventure Tour Vietnam & Cambodia
Other TWK Family Adventure Trips Available:
TRAVEL WITH KIDS FAMILY ADVENTURE TO THAILAND
TRAVEL WITH KIDS FAMILY ADVENTURE TO IRELAND
TRAVEL WITH KIDS FAMILY ADVENTURE TO COSTA RICA
TRAVEL WITH KIDS FAMILY ADVENTURE TO FIJI
Put Travel With Kids' ten years of family travel experience to work for you! On a Travel With Kids Family Adventure tour, parents will enjoy the safety of having a lead guide family and the parental travel tips along the way, kids will enjoy playing and laughing with other kids and families will enjoy learning and growing together!
We would love to have you and your family join us on the family adventure of a lifetime. To join us, click one of the links above, or email us at simmons@travelwithkids.tv For more information and stories from past years' Travel With Kids Family Adventure Tours…read on!
This past summer we brought seven families with us to South Africa and chartered a ship in Fiji for family exploration! In 2016, we were in Thailand and Ireland, in 2015 Peru, in 2014, South Africa and 2013 it was Belize. On every trip, we explore the history, culture and nature of the destination while soaking in adventure and family fun. We also always involve a volunteer project. The past two years it has been collecting and delivering school supplies to kids in need in the villages of the destination country through our Re-Pack Project.
In 2018, we have planned even more FAMILY ADVENTURE VACATIONS to NEW DESTINATIONS…learn more about joining us by clicking below)  Travel With Kids has traveled throughout the world gaining unique insight and experience and is now working to bring you the opportunity to experience many of the same destinations and unique travel encounters through family vacations and specialty tours.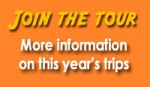 Using our ten years of family travel experience garnered in producing the television show Travel With Kids, we create itineraries based on the cornerstone of Travel With Kids: history, culture, nature and adventure, and, of course, family time. In South Africa, we blended attractions that would teach families about the country's very recent history with adventure activities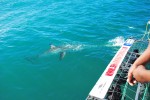 like great white shark diving (or watching if you didn't want to get in the water) and cultural experiences and animal encounters. And this coming year, we have more FAMILY FUN planned in several NEW DESTINATIONS!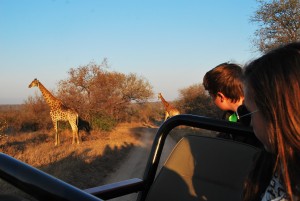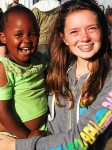 Families enjoy an excellent combination of family time and separate time where adults can relax while kids play.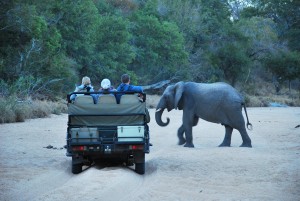 Here's what some guests had to say:
"You did an amazing job organizing- even down to details. Great guides in Cape Town, great safari site. What an amazing trip!"
"Honestly, I can't think of ANYTHING you could have done better. You guys were AWESOME!"
"We really like traveling with families. It's nice for the kids to have friends and ditto for the adults!"
Want to join us in 2018?
This year, we have a few more adventures and surprises in store on Travel With Kids Family Adventure Tours to various places around the globe. If you would like to learn more about the family trips, please click a destination above or click here to find out about our complete line-up of family adventure vacations. Even if you are not ready to plan, we need your feedback to make these the best family vacation experiences possible!

Not available on these dates? All Travel With Kids Family Adventure trips can be booked as individual family vacations departing to fit your schedule.


on Twitter


on Facebook


on Google+