With the colorful culture and history of the Maasai people and grassy savannahs dotted by acacia trees, Kenya is the Africa of the movies! And, with bush planes hopping from one tented camp to another and lots of animals, it makes for a great African family adventure vacation.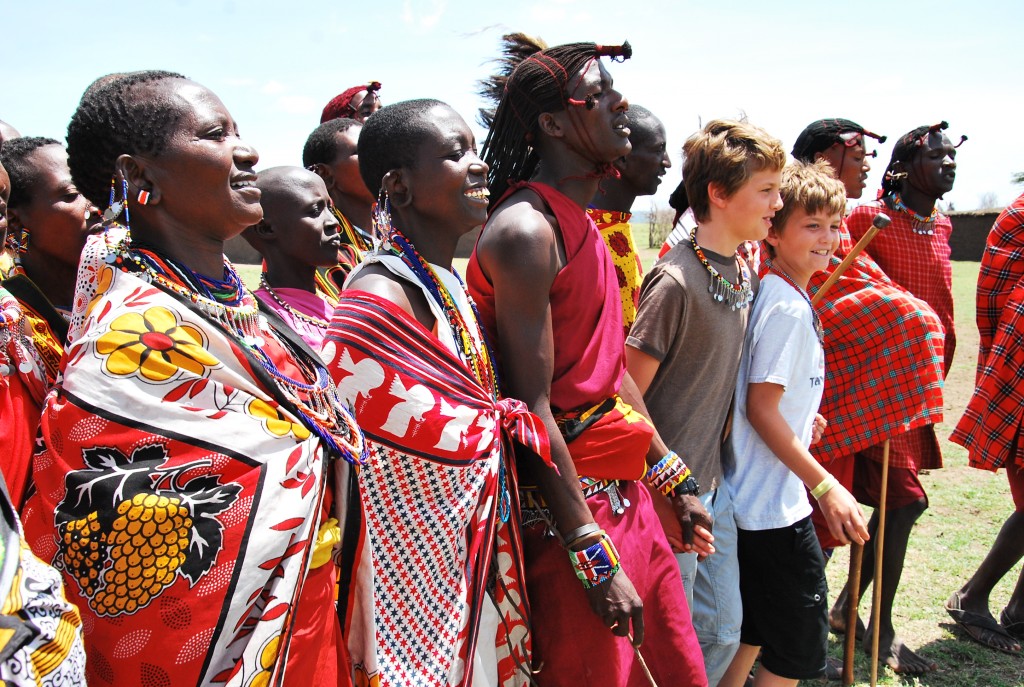 Most people visiting Kenya are going on safari and it is a fantastic place to do so. There are over 30 national parks in Kenya…the majority of them animal reserves. Tsavo is the biggest park..actually it is one of the biggest parks in the world. And rightly so, it is traversed by some of the world's biggest elephant herds. Other popular parks include Amboseli with its breathtaking views of Kilimanjaro, Lake Nakuru National Park with its beautiful flamingoes and other water birds, and of course the biggie, Maasai Mara Game Park home to the Masaai people and the Great Migration! We chose to visit Maasai Mara not only because of the people and the migration, but because of its classic vistas and plentiful wildlife.
Maasai Mara Game Park:
Located in southwestern Kenya, Maasai Mara Game Park is actually a fairly small park, but it shares the border with Tanzania's much larger Serengeti National Park and the animals wander freely between the two. In addition to the beautiful Maasai people, it is more famous for the Great Wildebeest Migration.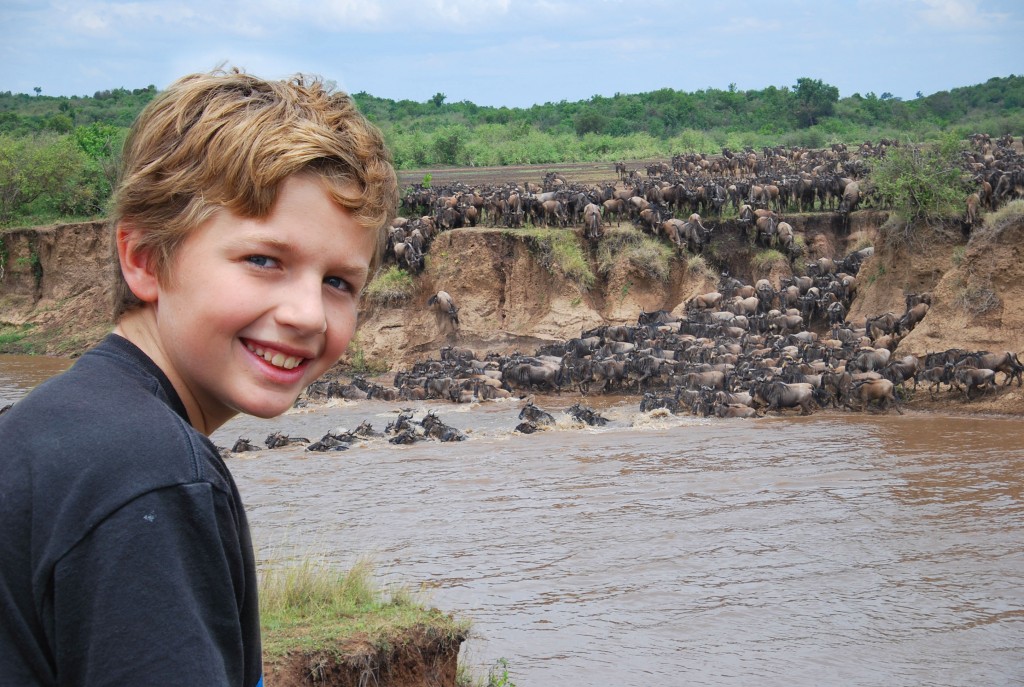 No other migration on earth is witness to such a huge movement of large animals. Every July – October, almost two million wildebeest (along with hundreds of thousands of zebras, gazelles and other animals) flock from the Serengeti to the much smaller Maasai Mara in search of green pastures. Along the way, they cross rivers filled with crocodiles waiting for a quick lunch and once there they face on of the greatest concentration of lions in the world (which is why Disney and the BBC have both filmed movies/television series about lions here)!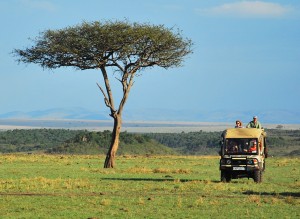 Now Kenya is an amazing country to visit any time of year, but witnessing a river crossing is an event that won't soon be forgotten. And while this is a busy time of year (book early as lodges and flights fill up months ahead of time), it doesn't feel crowded once you are out on the savannah.
We wanted several different types of experiences. So, we chose a lodge that had camps in more than one area of the Maasai: Alex Walker's Serian. The Serian's Nkorombo Tented Mobile Camp is situated farther south in the Maasai Mara along the Mara River, which means a better chance of seeing a wildebeest crossing while Serian Safari Camp and Ngare Serian are located in the Mara North Conservancy, which offers more flexibility in animal viewing and less camps – which often means more intimate animal viewing than the national park.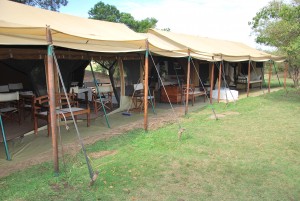 Located smack in the middle of Maasai Mara National Reserve, Serian's Nkorombo Tented Mobile Camp offers adventure and luxury along side the Mara River. We flew from Nairobi Wilson (see below) to Maasai Mara and were picked up by Nyongo and Mark – our guides for the whole trip who take us back to camp…along the way we already spot animals!  As soon as we got there, we saw why they picked this spot. A salt lick behind the camp attracted animals like elephants and zebras while the river in front was home to hippos and crocodiles. The five tents are the vision of safaris of legend…canvas tents decked out with beds, flush toilets (a great addition of modern convenience), bucket showers. The main tents have the dark woods, leathers and Oriental rugs that make you think of "Out of Africa".
Every morning and afternoon, we boarded our private safari jeep with Nyongo and Mark to look for animals and perhaps catch a crossing. And animals we saw!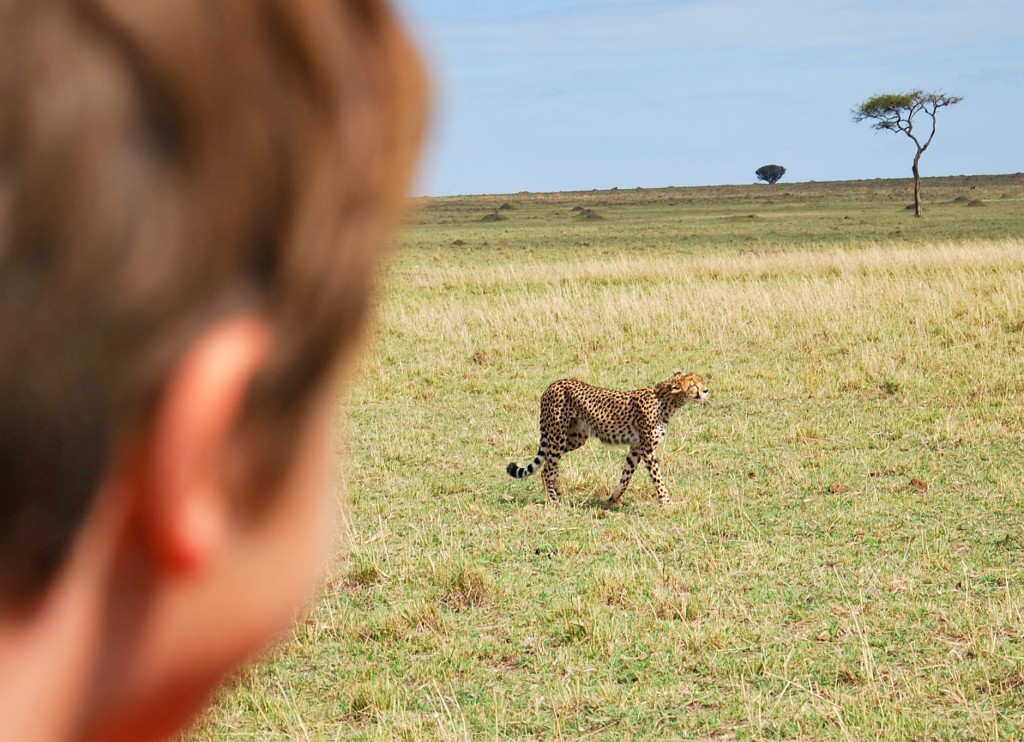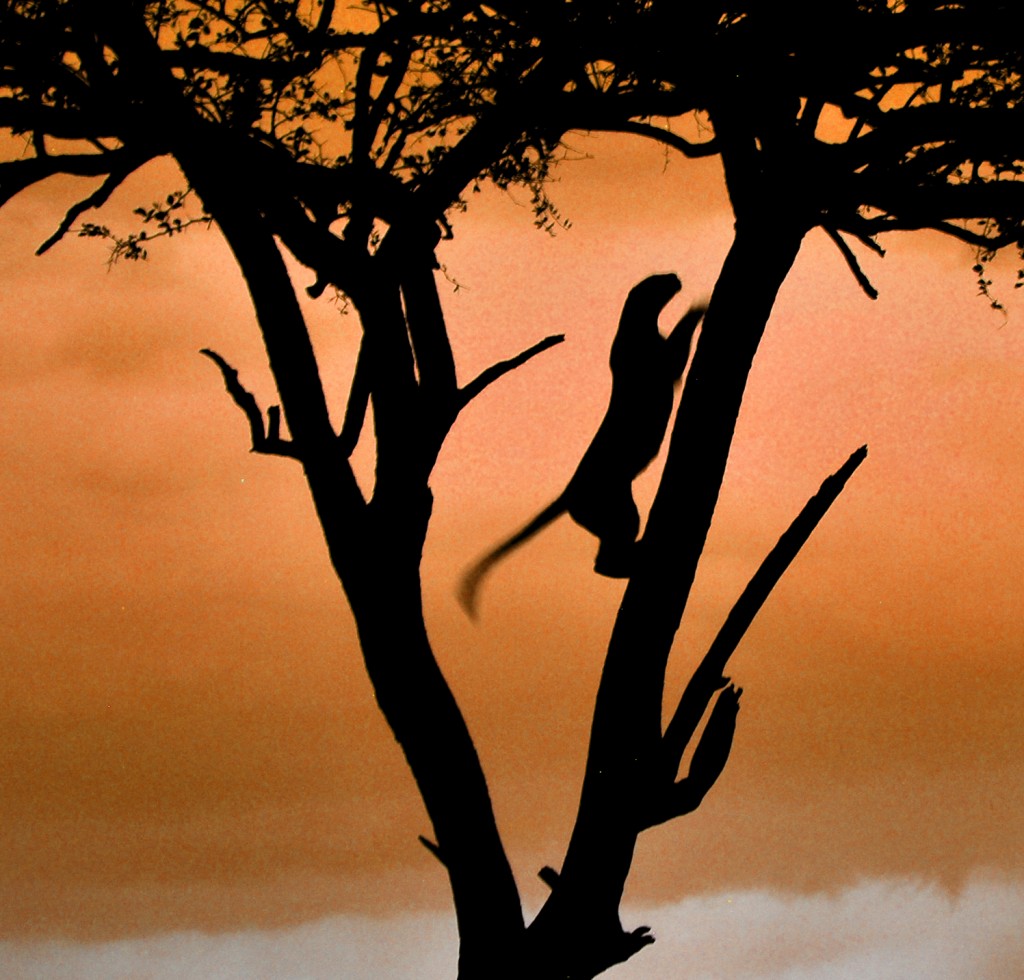 The really cool part is we also saw a lot of animal behaviors…like elephants in little power battle: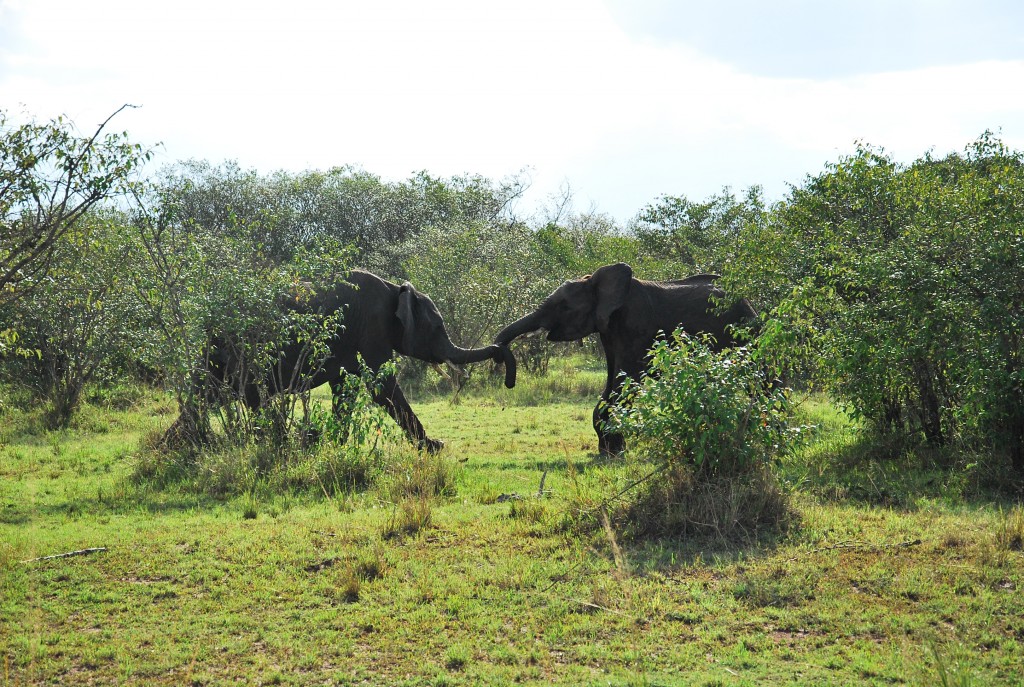 See the Elephants Fighting Video!
Giraffes in another power battle (they fight with their necks…I've never seen anything like it!):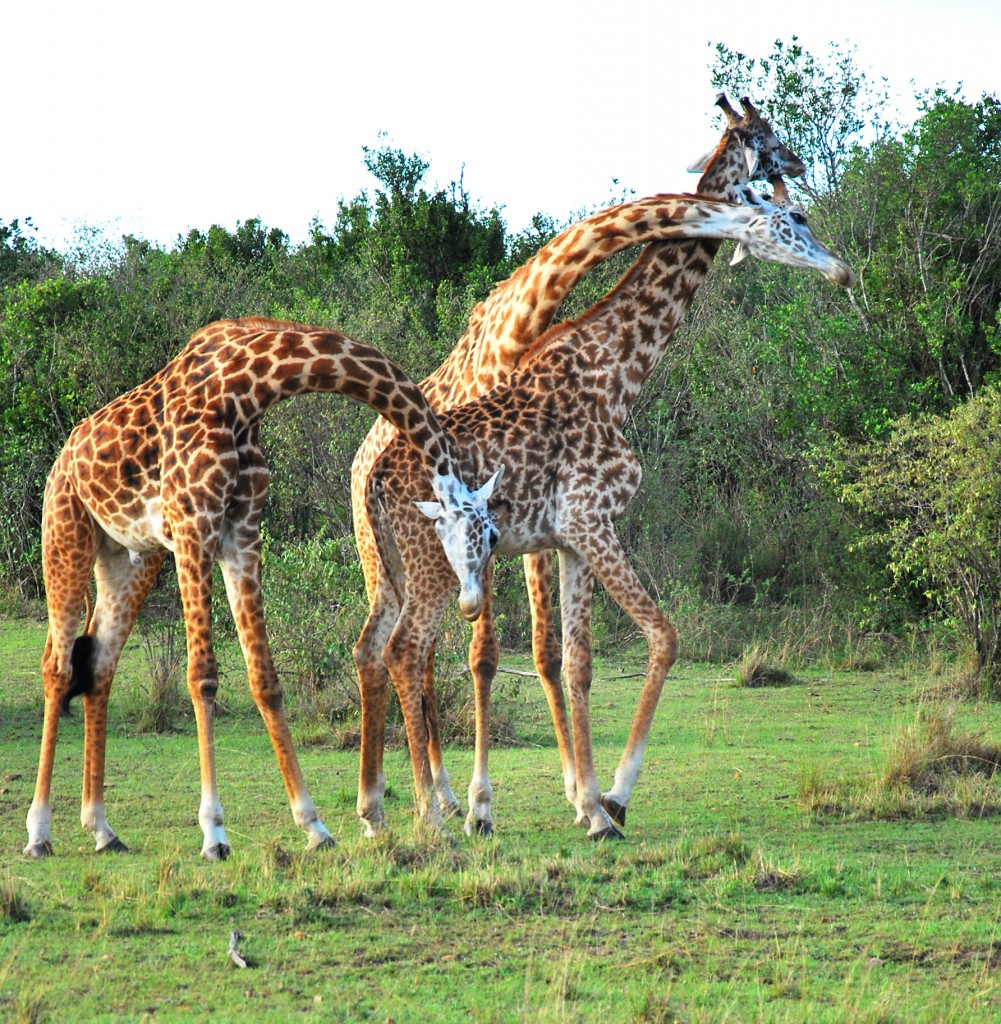 And a lion with her baby lion cubs…so cute!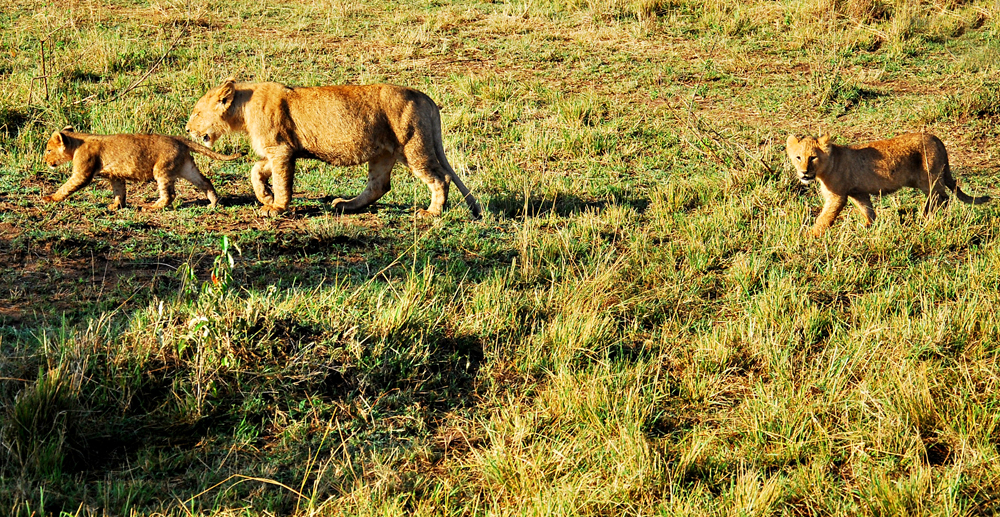 And then, there was those wildebeest. Those stubborn wildebeest. They came to the river and…waited. Thousands of them standing there munching grass and… waiting. Then, they started to cross, got spooked and waited some more.
So, we waited. We had "breakfast in the bush" along the river…with a hungry, hungry hippo (luckily they are vegetarians!).
And then, it happened. One brave wildebeest led the herd down to the river and swam across followed by three thousand of his closest friends! They were joined in the crossing by their zebra friends as well. And the herd seemed to go on forever as they lined up to cross in two single file lines.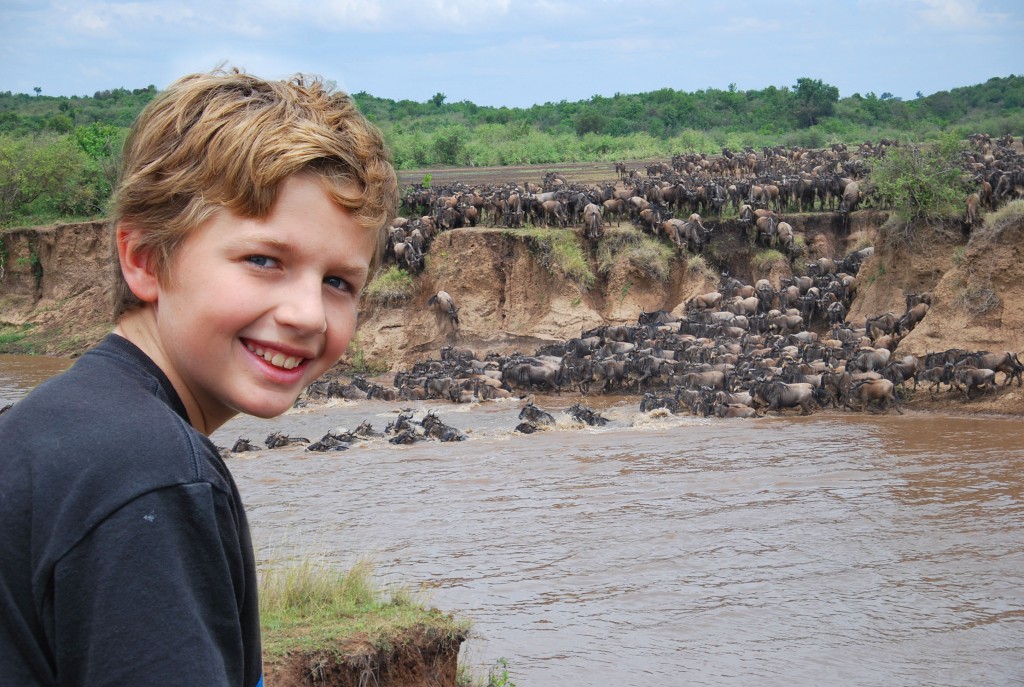 On the way to our next camp, we stopped at Maasai Village. The Maasai are a semi-nomadic tribe who live in the areas of southern Kenya and northern Tanzania. They are well known for their red, plaid wraps and bravery. (Moses, the manager at Nkorombo camp told us about killing a lion with a spear when he was 12 years-old as part of his initiation into manhood – a practice they no longer do. He said he was most scared because he had to wait until the lion was just a few yards away before he could act!)
The Maasai live in a circular community of mud huts with thatched roofs. In the evening, the cows are herded into the middle of the circle for safe keeping from lions!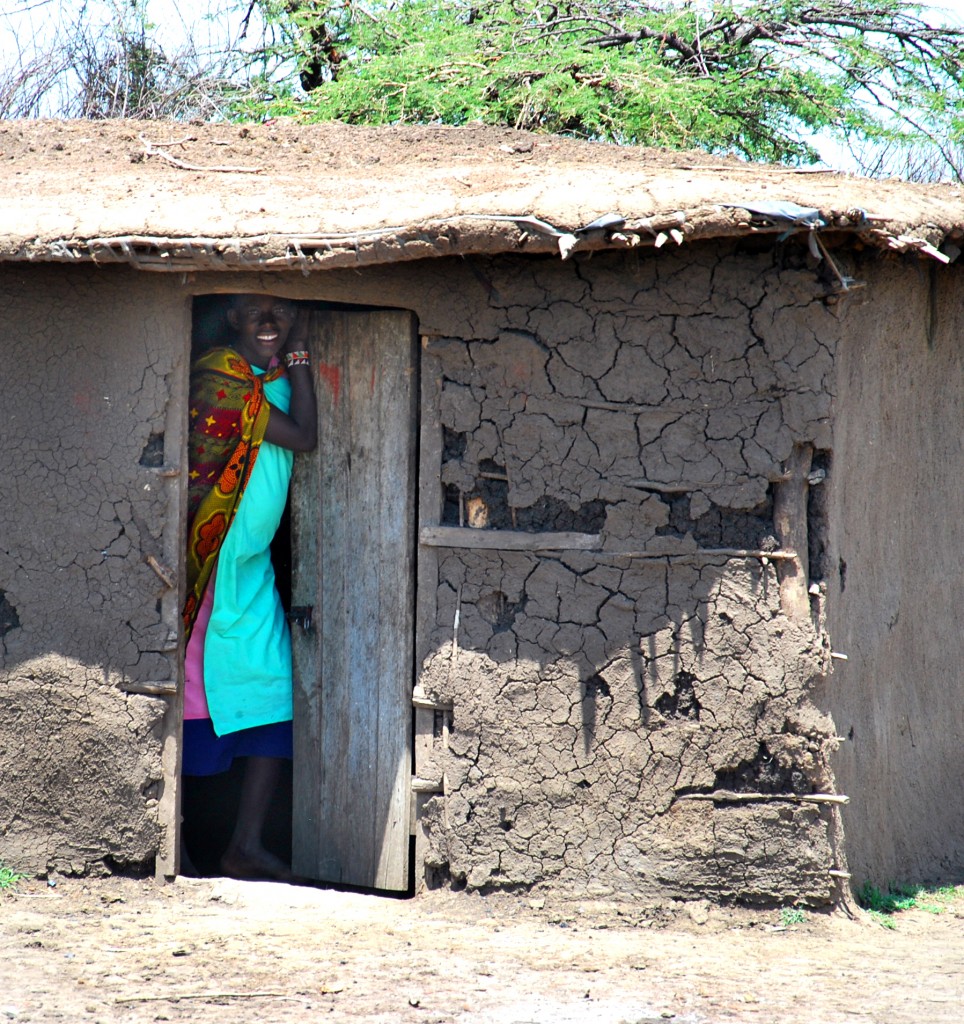 They also are known for their beautiful singing voices and dancing as well as their ability to jump…really high (watch out Michael Jordan!)…which they tried to teach the kids.
The kids had lots of fun getting to know the Maasai people.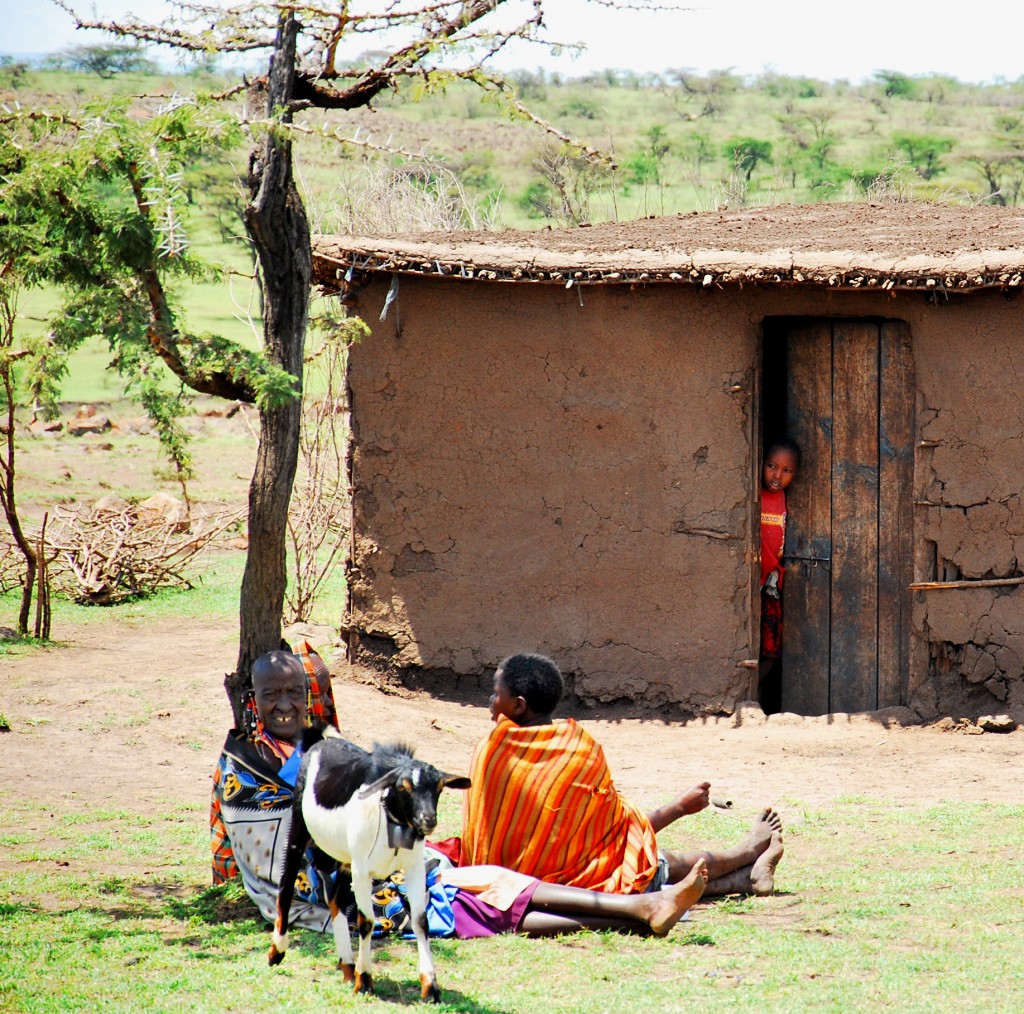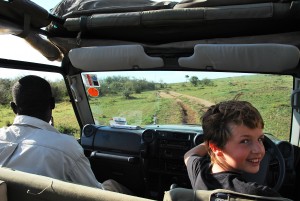 Once on the private reserve of the Mara Conservancy, our guides had a special treat for the kids…they taught them to drive (yikes!)! before heading to Alex Walker's Serian: The Nest… our accommodation for the night…which was an even bigger treat! To get to The Nest, we had to hike in. So, we packed a small overnight bag and headed out. We crossed this amazingly small rope bridge (felt like Indiana Jones to be sure!)
and then through the African Bush until we reached this: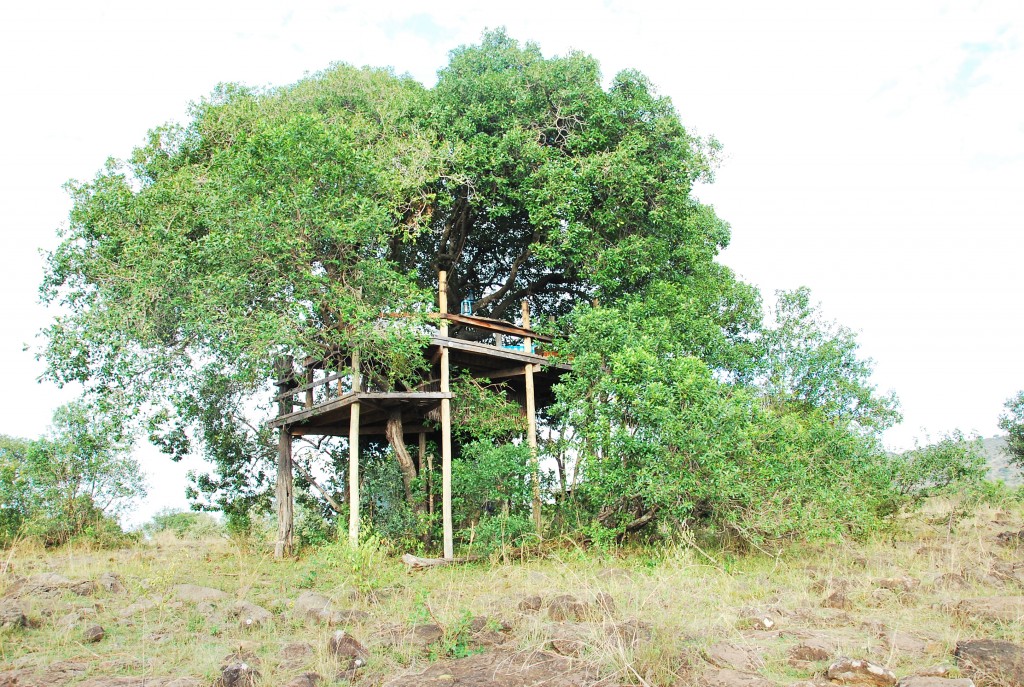 The Nest is a tree house in the middle of the African Bush and an incredible family adventure experience. Our guides stayed with us through dinner, and then left us to enjoy the stars (they slept in a tent nearby). The kids had a blast playing "Tarzan" and listening for wildlife (there were genets that frequented the tree). I would highly recommend a night here! In the morning, we watched the sunrise over the hippo-filled river together before heading on to Alex Walker's Serian camp.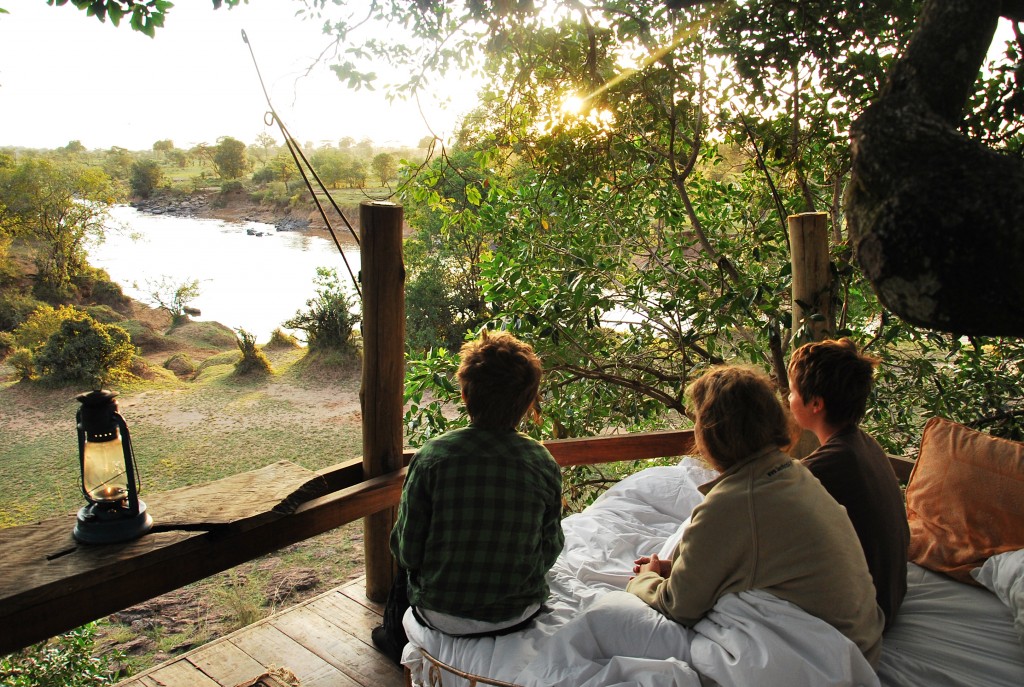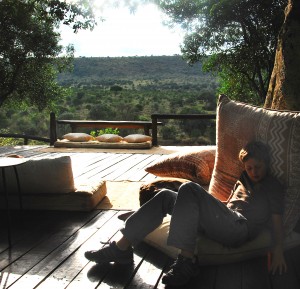 Serian's accommodations are tents on raised wooden platforms with modern amenities like hot showers and flush toilets. The balconies overlook the river where a friendly hippo pod hung out. This is the most luxe of the three properties we visited, but it still offered an adventure feel. The spacious deck "living areas" have a great communal feel with plenty of huge pillows on which to lounge and a resident dog was a hit with the kids! Here, we also saw lots of wild animals…especially lions! Nearby, is where Disney's African Cats was filmed, so we even saw some famous lions!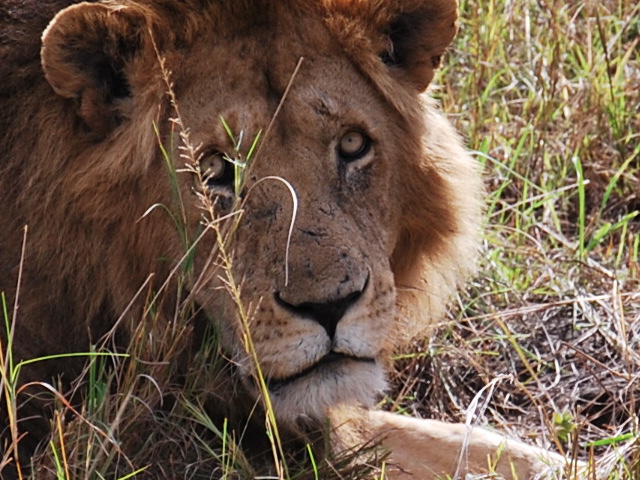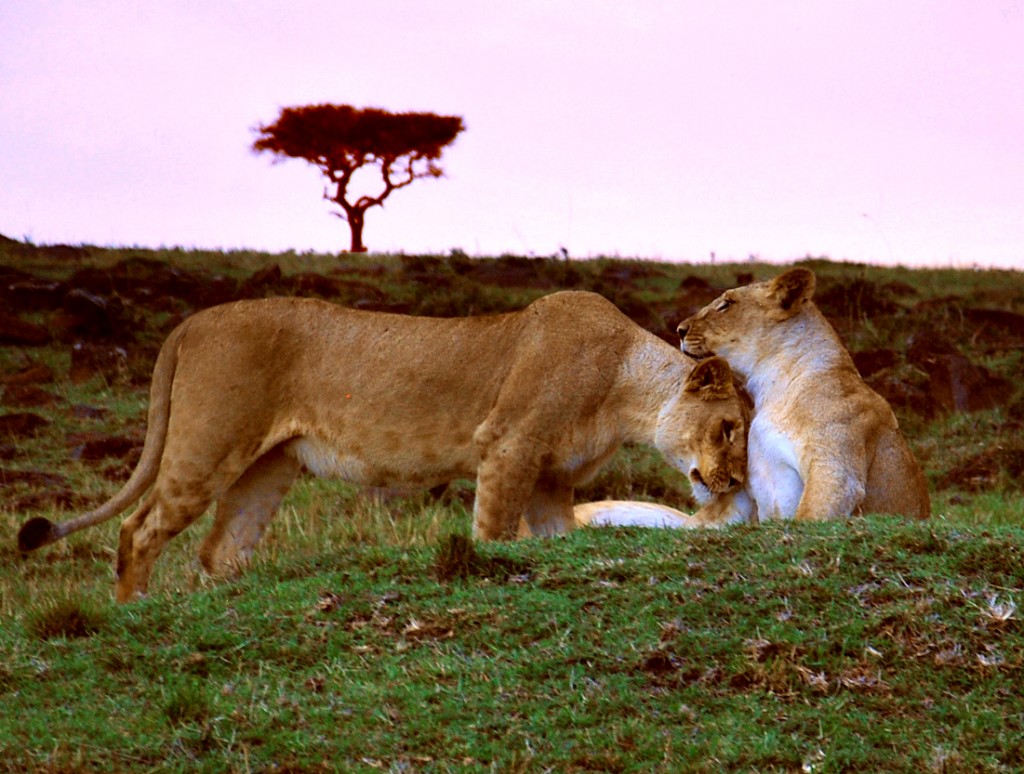 In addition to lions, we saw lots of other African cats…like this very full-bellied leopard…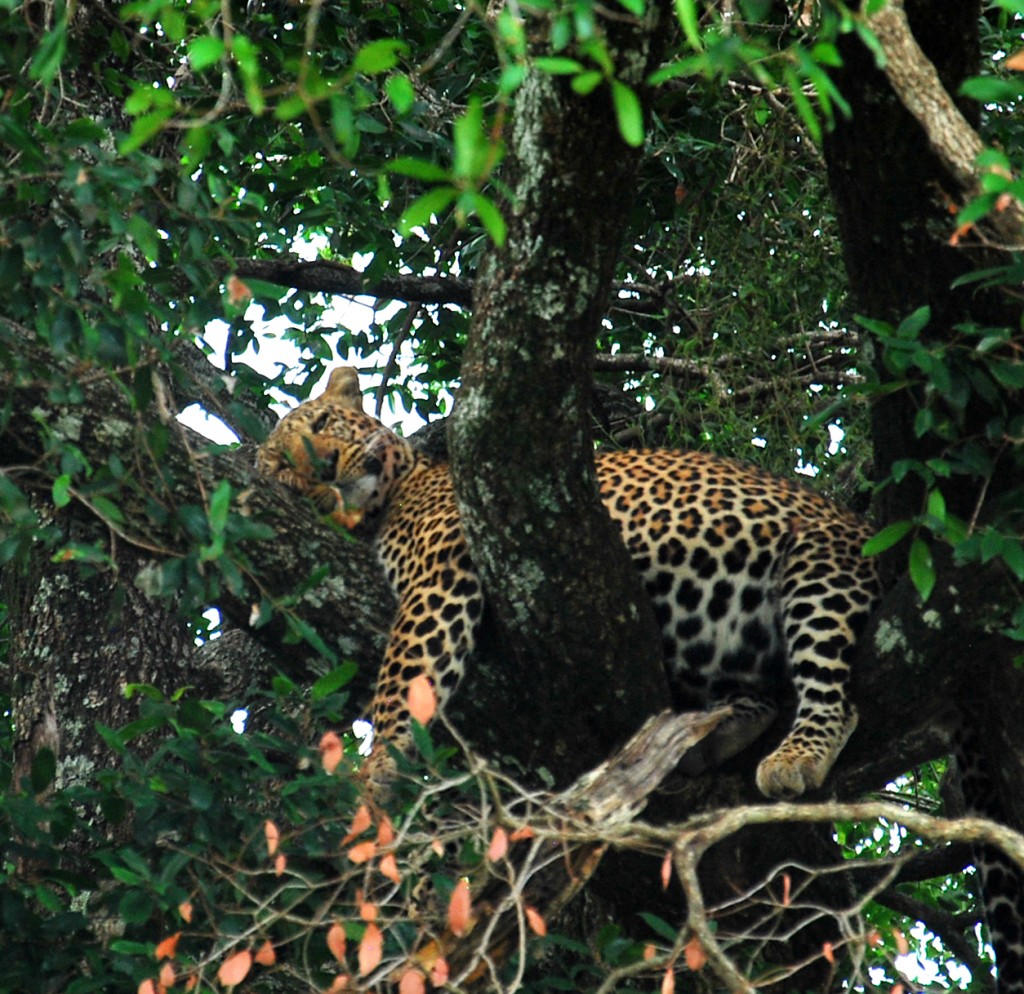 …and this cheetah…the kids were a bit worried when he turned towards our jeep as the cheetahs in this area are known for jumping on top of jeeps, and, hence into open top jeeps like the one in which we were. But, were then bummed (after the fact of course) that he didn't jump in. I was fine with him passing on by. 🙂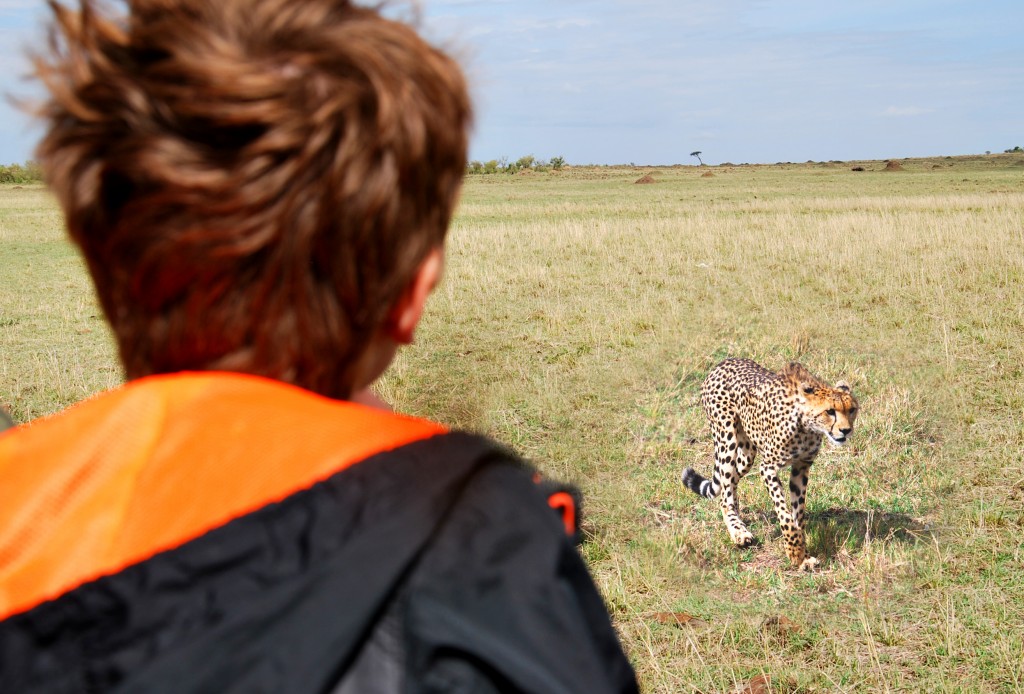 Getting to Maasai Mara Game Reserve: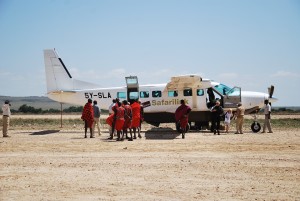 Safarilink makes a circuit from Nairobi Wilson Airport to the half a dozen or so airstrips in the Maasai Mara region several times a day. The plane ride is an adventure in itself – small planes, landing on dirt air strips. But, the pilots are well-trained and super friendly! They even pointed out lions and hippos on our landing. Ask your safari game lodge or camp the best airstrip on which to land before you book. Safarilink also coordinates with Coastal Aviation for onward flights in Tanzania.
Where to Stay in Nairobi: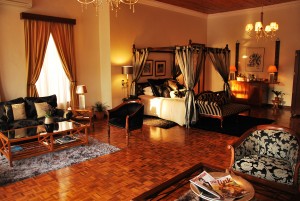 If you will be taking a family safari in Kenya, you will probably need to stay the night in Nairobi near Wilson Airport. We stayed at House of Waine, a family manor that has been converted into a boutique hotel. It's set in a beautiful garden and the rooms exude the charm of old Africa. The kids loved running around the garden looking for lizards and relaxing by the large pool.
What to Do in Nairobi: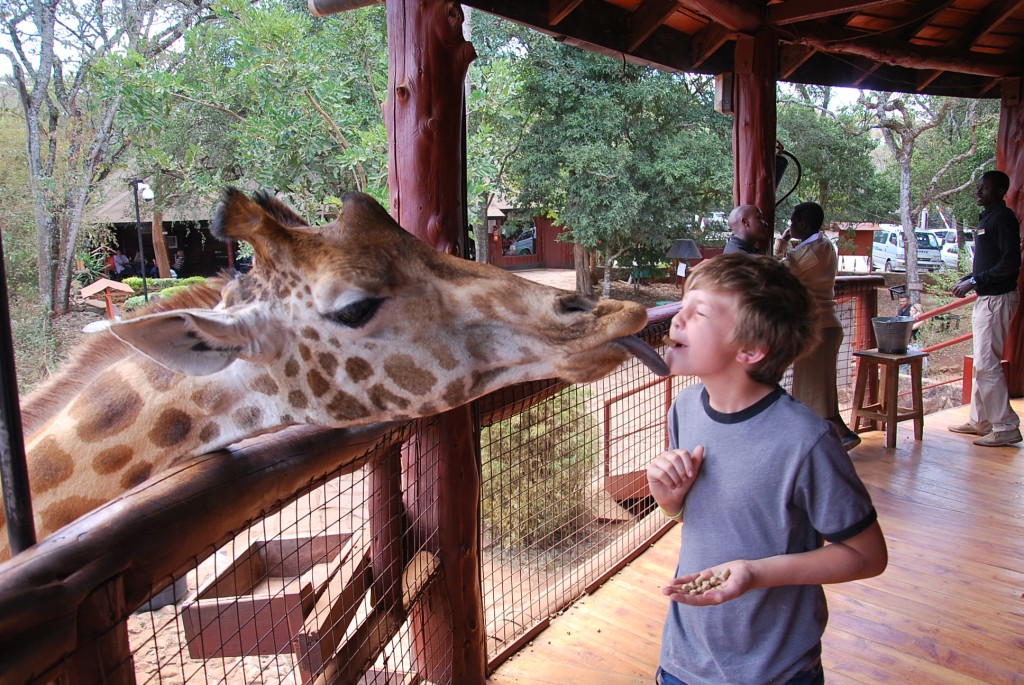 Also near Nairobi Wilson Airport, the Giraffe Center offers families a good diversion during their layover in Nairobi. The Giraffe Center focuses on giraffe conservation, with exhibits on giraffe anatomy, behavior and habitat, and conservation numbers. The focus is on education for school groups, but visitors are welcome as well. The highlight is the giraffe feeding platform where giraffes will lean in for a kiss with their very long tongues (they can be almost 2-feet long!). Or, if you feel more comfortable, you can just let them eat out of your hand.
For more information on traveling to Kenya with kids, see our family safari page.


on Twitter


on Facebook


on Google+