Travel insurance is a must! We always travel with it and strongly recommend purchasing a policy before your trip.
Travel With Kids is proud to feature and recommend RoamRight Travel Insurance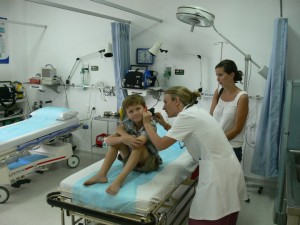 • Today's travelers are finding new ways to experience and explore the world, and they need travel insurance coverage that is as bold as they are. RoamRight's plans offer everything needed to protect travelers on any type of journey, from adventure expeditions to vacations on the beach.
• In this unpredictable world, travelers cannot afford to be without a safety net. RoamRight travel insurance provides that protection, safeguarding trip investments and health care needs while you travel.
• Travel is expensive, and in this unpredictable global environment travelers need the safety net of comprehensive travel insurance. RoamRight travel insurance plans protect travelers' health, belongings, and trip investment.
• Travelers who are venturing far from home, where assistance options and available resources may be different, can protect themselves with RoamRight travel insurance. A RoamRight plan can protect travelers' health, possessions, and their trip investment.
• Cancelled flights, weather delays and last minute schedule changes are a few of the dilemmas travelers face. Travelers can guard against these potentially costly issues with RoamRight travel insurance. This is especially important in instances where the travel "deal" is non-refundable, as they often are.
• RoamRight provides travel insurance to protect travelers against any number of travel mishaps and catastrophes. RoamRight offers plans for leisure, adventure and business travelers, students and groups traveling domestically or internationally. Several of our plans include one free child plan with each adult plan.
• In addition, the RoamRight mobile app gives travelers
• easy access to emergency assistance anywhere world-wide,
• detailed destination information,
• country-specific safety and security assessment,
• relevant travel alerts pushed directly to the traveler's mobile device, and
• the ability to securely store vital travel documents.
More information: RoamRight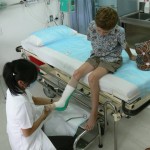 on Twitter


on Facebook


on Google+