Belize With Kids
Belize is a fantastic destination for families as it has all the adventure of the jungle and the relaxation of the beach in a very small area. In fact, we like it so much, we took two guest host families along with us when we visited.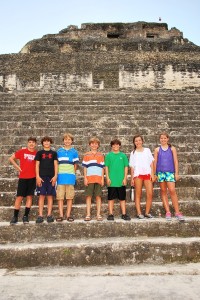 Original settlements in Belize date back to Mayan civilizations, which can still be seen today in both the culture of inland villages and in the remnants of the ancient civilizations at Mayan pyramid sites such as Altun ha, Xunantunich, Caracol and Lamanai. In the 17th century, the British arrived in Belize – in fact, the country used to be known as "British Honduras".  The southern beach areas of Belize are known for their Garifuna culture, a population with a rich history dating back to slave revolts in the Lesser Antilles islands. Belize gained its independence in 1981 and has become a very popular tourist destination known for its friendly people, adventure activities and focus on nature and eco-travel.
Beaches:
Mainland beaches: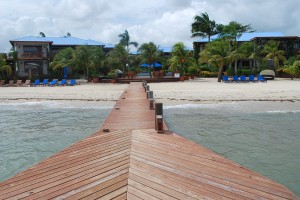 In southern Belize, beach areas like Dangriga and Placencia lure visitors with their wide white sands and laid back attitudes. Situated at the tip of a long peninsula in southern Belize, Placencia has an island vibe to it. The east coast is lined with white sand beaches while the west coast follows a long, narrow lagoon. The town of Placencia consists of one "main" road and traversed by several pedestrian walkways. Placencia moves at a slower pace..the main mode of transportation (as with on most of the cayes) is by golf cart, bicycle or by foot. The water and pathways are lined by small guesthouses, restaurants and shops. If you are looking for somewhere a bit nicer to stay, but which is also close to town, try Chabil Mar. Mayan for "beautiful sea", Chabil Mar takes advantage of its beautiful vistas with 400-feet of beachfront and a pier for sunning and swimming. The spacious villas here allow plenty of room for the whole family and offer full kitchens for nights that you just want to eat in. However, its close proximity to town – 3/4 of a mile – mean you can stroll along the beach or borrow one of the resort's bikes (or hop the free shuttle to town) for easy access to lots of fun and unique restaurants and cafes. Our kids loved the ocean front pool and jumping off the dock into the turquoise Caribbean Sea here!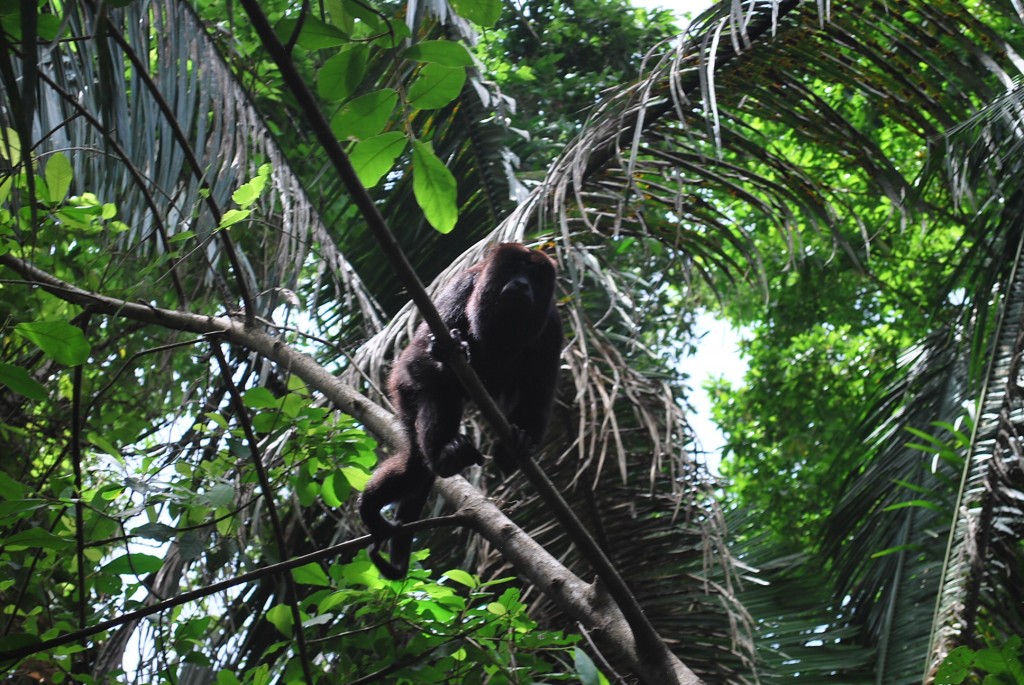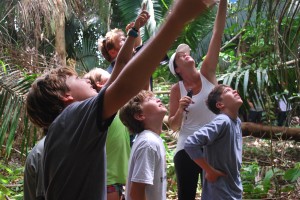 There is plenty to do in and around Placencia – enough to keep you busy your whole vacation. Or, if you just want to relax on the beach, you can do that too. We booked a couple of day trips including scuba diving with Avadon Divers (see below) as well as a trip up Monkey River with Monkey River Eco-Tours to see…you guessed it, monkeys! And that we did! We saw a whole family of howler monkeys who seemed just as interested in seeing us as we were to see them. They came down from the trees and ate fruit very close to us. The kids got a lesson in biology when one of the monkeys…let's say marked his territory…right above us. They thought it was a riot. We also saw manatees, crocodiles, birds, dolphins and more. And the guide was very informative and great with the kids! In addition to the day trips, we found our own fun! We spent one morning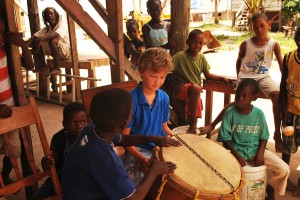 learning to drum (from a wonderful little boy nicknamed "the little drummer boy" and his family) in the Garifuna village of Seine Bight. It was fascinating learning about the rich history and colorful culture of the Garifuna people from Carl and his friends. We also kayaked and biked (they lent them to use for free at Chabil Mar), and swam and even had a pirate night, where we all dressed up like pirates (a nod to British pirate history of Belize) and went into town for dinner and "plundering".
Cayes: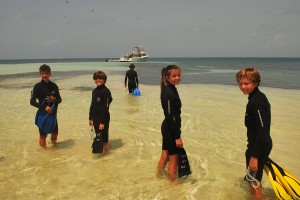 Belize is famous for its cayes – small islands located off the coast. The southern cayes, including South Water Caye, Tobacco Caye and Glover's Reef Atoll, are easily accessible from Placencia and Dangriga. We visited South Water Caye on a two-tank discover scuba dive with Avadon Divers out of Placencia. We, and two other guest host families who had never been scuba diving before, made the one hour trip out to pristine beaches of South Water Caye where the non-divers were taught the basics in an open-air classroom and then put to the test in soft sands of the nearby shallows. We then got to explore the reef as a group and saw amazing coral formations, colorful fish, lobsters, crabs and more! Glover's Reef Atoll is another popular island for diving and is UNESCO World Heritage site.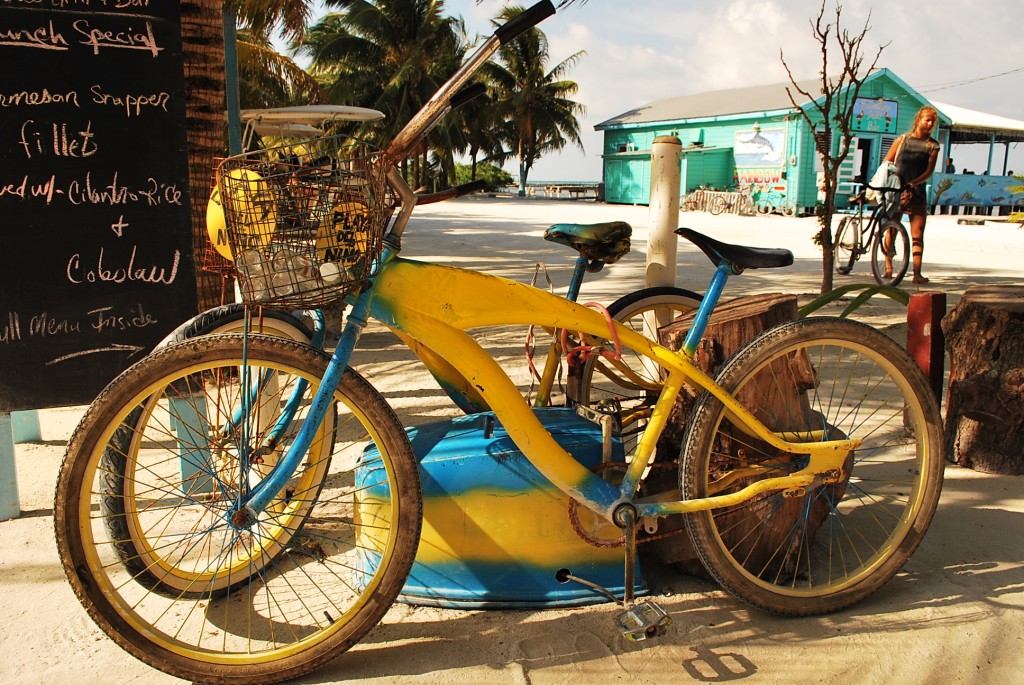 In the north, there are two very famous cayes: Ambergis Caye and Caye Caulker. While Ambergis Caye is loaded with first-class resorts, Caye Caulker offers a more laid-back, local vibe. The islands are easily accessible by boat (about an hour) and plane (about 10 minutes) from Belize City. There is excellent diving and snorkeling at Hol Chan Marine Park – and the famous Blue Hole can be reached on a day trip for diving. The food is excellent – lots of fresh sea food including lobster and the people are friendly. It has the feel of the Caribbean resorts before the hordes of tourists.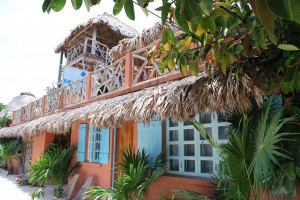 We stayed at Sea Dreams Hotel on Caye Caulker. It's excellent location near the Split (a small canal cut across the island allegedly caused by a hurricane) means you are close to town – a few minutes walk but also on pretty much deserted shoreline. The kids loved taking the resorts bikes into town (they felt like they were drivers as there are only FIVE CARS on the whole island!) and for places a bit further abroad riding around in golf carts (in fact, our taxi pick-up from the airport was a golf cart!). The hotel offers a variety of rooms and cottages to fit everyone's needs and they are all decorated in unique Caribbean colors and textiles. The owner took the boys fishing, and they had fun using the hotel's kayaks to explore the nearby ocean.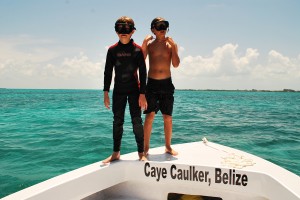 After exploring by kayak, and snorkeling off the pier, the boys were eager to see what else lies in below the waves in Belize. So, we booked a diving trip through Frenchie's Diving. The first stop we saw colorful fish, huge corals and lots of eels! The second stop was the kid's favorite…shark alley! As soon as we got underwater, sting rays started circling around us…very friendly, coming up to eat dive boat provided fish. The kids got to pet them and enjoyed close up views. They also got to swim with the nurse sharks who lurked a bit further off…more scared of us than we were of them!
At sunset, we had amazing views from the hotel's pier, which was the perfect spot for lounging all day long! It was also where the hotel manager gave us Creole language lessons in an open-air classroom (later we also got the chance to see the school she runs – amazing work she has done for the kids of Caye Caulker!)
Jungle: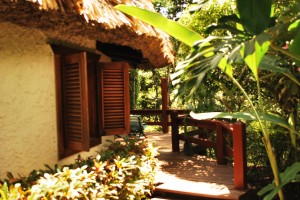 Belize is known for its lush jungle, which is punctuated by Mayan pyramids and offers lots of fun adventure activities for families. Some of the famous places to visit in the jungle include Crooked Tree Wildlife Sanctuary, Cockscomb Basin Forest Reserve and the San Ignacio area along the Guatemala border, which is where we headed. The lush scenery is amazing…it's hard to believe you are only 1 1/2 hours from Belize City! We stayed at The Lodge at Chaa Creek Rainforest Reserve and it was amazing! Spacious villas tucked among giant green trees along the river were a great place for the family to relax (the kids especially liked watching the beautiful caterpillars in the trees nearby and one night – a praying mantis!).
The lodge offered free canoes, which were fun for exploring the river…you could hear howler monkeys in the trees nearby! There was also a great Butterfly Farm on property where the kids learned all about the butterfly's lifecycle and got to hold them!
To explore a bit further abroad, we booked two day trips. The first day we headed a few miles down the road to Xunantunich – an ancient Mayan civilization with lots of pyramids. The drive there was fascinating and the kids thought the hand-cranked ferry across the river was awesome…they even got operate the crank! We all had fun learning about the Mayan history and climbing the pyramids…and what views – in one direction we could see into Guatemala (which prompted an impromptu border crossing – good thing we had our passports – just because we could!). We shopped in the markets across from the ferry and had an excellent lunch at Benny's Kitchen – don't miss it. The kids tried cow hoof soup, but there were lots of other items – both traditional and American cuisine – on the menu.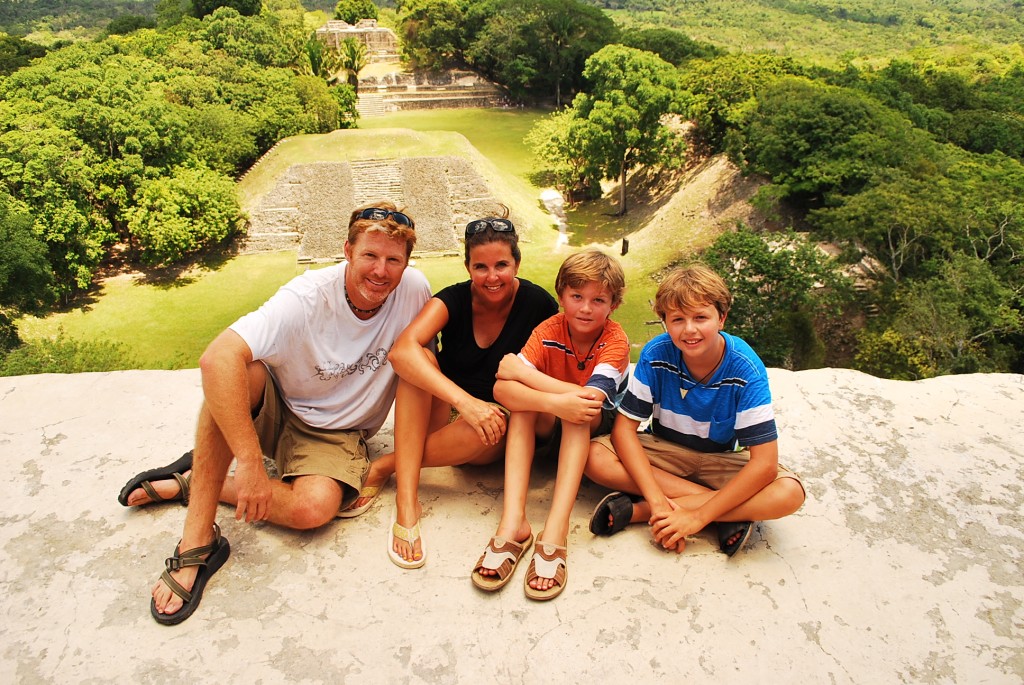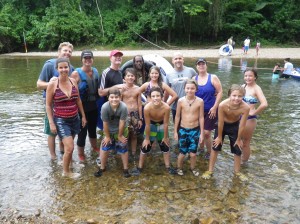 Another day, we headed into the forest and through caves by tube. David with Cave Tubing R Us met us for a hike through the wilds of Belize's jungle pointing out all of the different plants and telling us what they are used for. He was very funny with the kids and kept them engaged…he even got them to try termites! At the end of our hike, another guide met us with inner tubes and we scaled down a cliff and eased into the river. From there, we floated our way downstream through caves – one with a waterfall that doused the kids! It was a great family-friendly activity in Belize and lots of fun for all!
The jungle and beach combination makes for an ideal family vacation in the Caribbean – the jungle provides Indian Jones style adventure while the beach allows for plenty of fun in the sun and relaxation time!
Getting There and Around: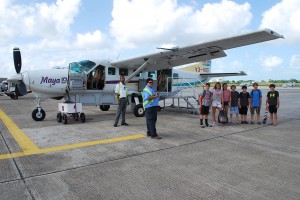 Direct flights run from the U.S. to Belize daily, many through Houston. Within Belize Maya Island Air provides service between many of the cayes and smaller cities. And, it makes the adventure all that much more real! The small planes fly lower, which gives a great overview of the jungle and coastline. And, sometimes, they even let the kids sit in the co-pilot seat, which makes for great stories later! Because Belize is so small, renting a car is also a great option. We decided to do a bit of both. We rented a car for the 2-hour drive into the jungle. And then flew south from Belize City to Placencia. We rented our car from Budget Rent a Car. The staff were super nice, the cars were in great shape and the drives were very scenic!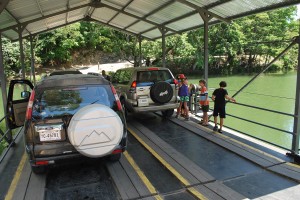 on Twitter


on Facebook


on Google+