Elephant Encounter: Etosha National Park: Namibia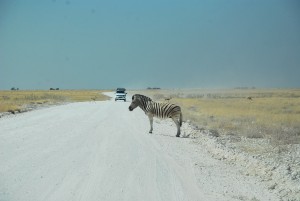 Heading to Namibia for a family adventure vacation, we were told things were done a bit different than in other Southern Africa countries…especially when it comes to safari. In Namibia, most safaris are done on a self-drive basis. Many people camp out along the way, or stay in some of the guest lodges in the national parks. So, we decided to check it out.
We rented a car, or should I say truck, through Asco Car Hire. Most of the rentals we found were trucks, many with campers and pop-up tents. We chose a truck (and were given an overview on the two gasoline tanks – stations are few and far between in Namibia, how to put it in 4-wheel drive – something we would need on all the dirt roads – repairs, insurance, etc.) After that briefing, I have to say we were a bit nervous. But, we set out heading north towards Namibia's famous Etosha National Park.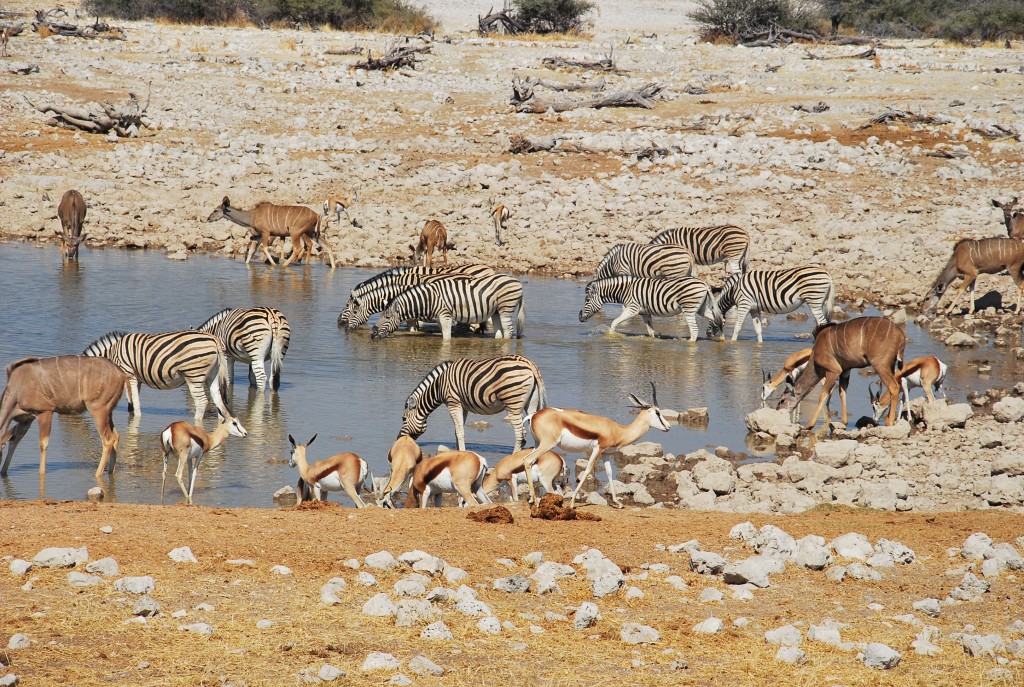 Our first stop was Okaukuejo Camp and while it was not as luxurious as some of the safari lodges of South Africa or the tented glamping of Botswana, it had the most amazing watering hole where guests could just relax and watch the animals come and go. In one sitting – and this is with two very active boys so you know we didn't sit for long – we saw impalas leaping and drinking in the water who moved off when the zebras came in. They in turn moved off for the kudu and giraffe. It was like a sushi conveyor belt for lions…but alas none came down for lunch. We did see an elephant, to whom all the other animals gave plenty of room. The kids found the wildlife fantastic, and enjoyed the idea of relaxing by the on-premise pool, but the idea of venturing out on our own safari, in our own car, and finding our own animals appealed to them and off we went.
We crossed Etosha from end to end. The kids enjoyed playing tracker…checking the dirt roads for animal prints and scat. The morning brought wart hogs, impala and zebras and then, about half way across the park, we stumbled upon a herd of giraffe. The kids were beside themselves! We stretched out in our truck, enjoyed our snacks and relaxed as we lunched right along with the giraffes although their lunch was a bit thornier than ours – acacia trees…ouch!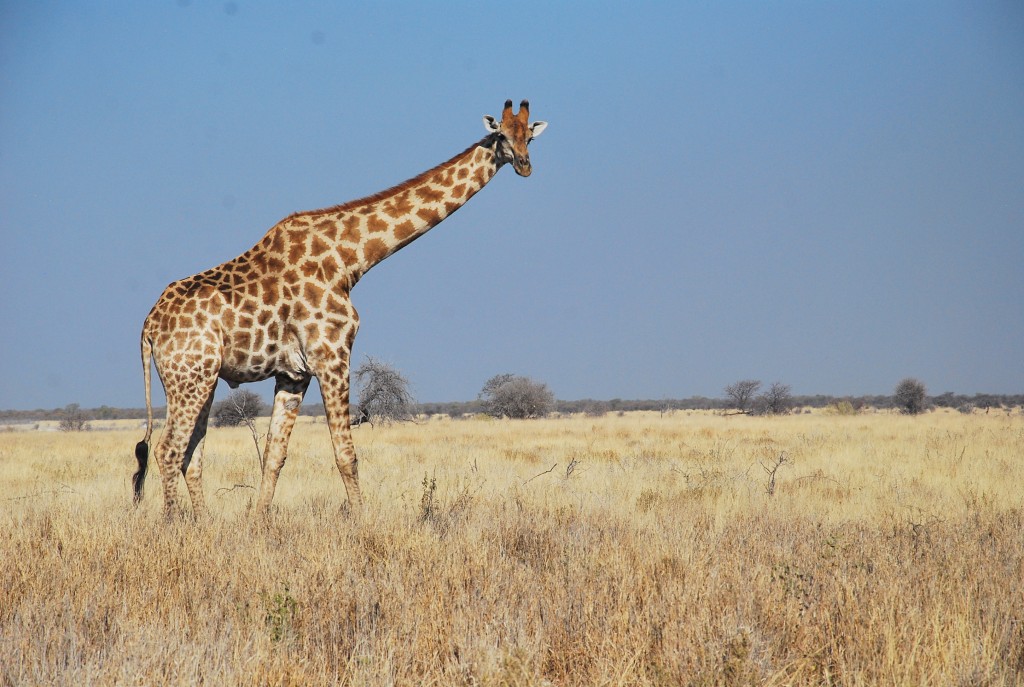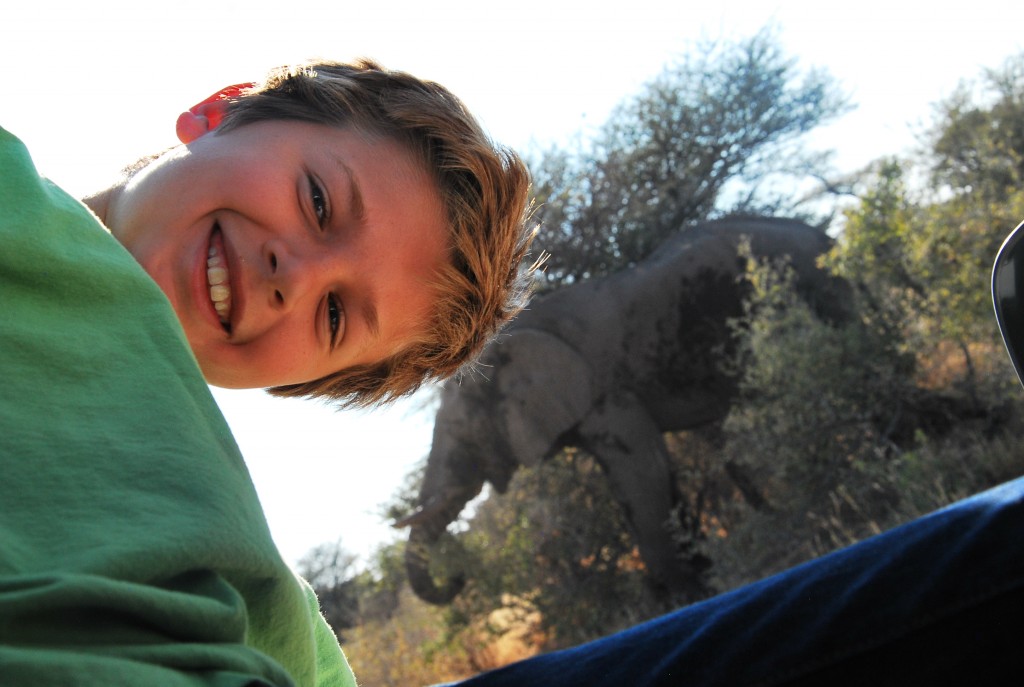 As we neared the east end of the park, we found elephants…lots of them, very close to the road. As it turns out, a bit too close! Nathan and Jeremy were in the front seat and had slipped out the window to get a closer look when we noticed the elephant that had come closer to the road to eat was now about 5 feet from the car and funnily enough he wasn't really eating, but pretending to eat while keeping his eye on us. We knew from previous safaris that this was a sign that the elephant was uncomfortable.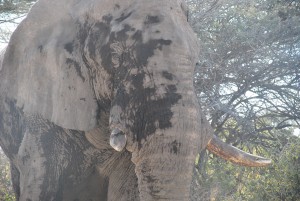 So, we kept our distance and our noise and movement to a minimum. But, apparently that wasn't enough. Suddenly, the elephant turned straight towards us, stepped forward and shook his head – a sign of aggression. We were encroaching on his territory. So, Jeremy and Nathan slid quickly back into the car, but there was a problem. The keys were no where to be found. So, we have angry elephant coming towards us and NO KEYS! Turns out Jeremy had taken them from the ignition and put them in the cup holder. We found them and sped away with no trunk to car interaction…luckily. But, Jeremy has never heard the end of it. And we all learned to keep the keys in the ignition at an animal sighting.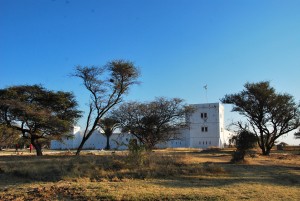 At sunset we arrived at Namutoni Camp. The boys enjoyed a quick dip in the pool, a refreshing end to a dusty day. And we all watched the giant orange sun dip over the horizon with the sounds of animals rustling in the trees below.
For more information on Namibia, visit Namibia Tourism
To book a trip to Namibia, visit DSA Vacations.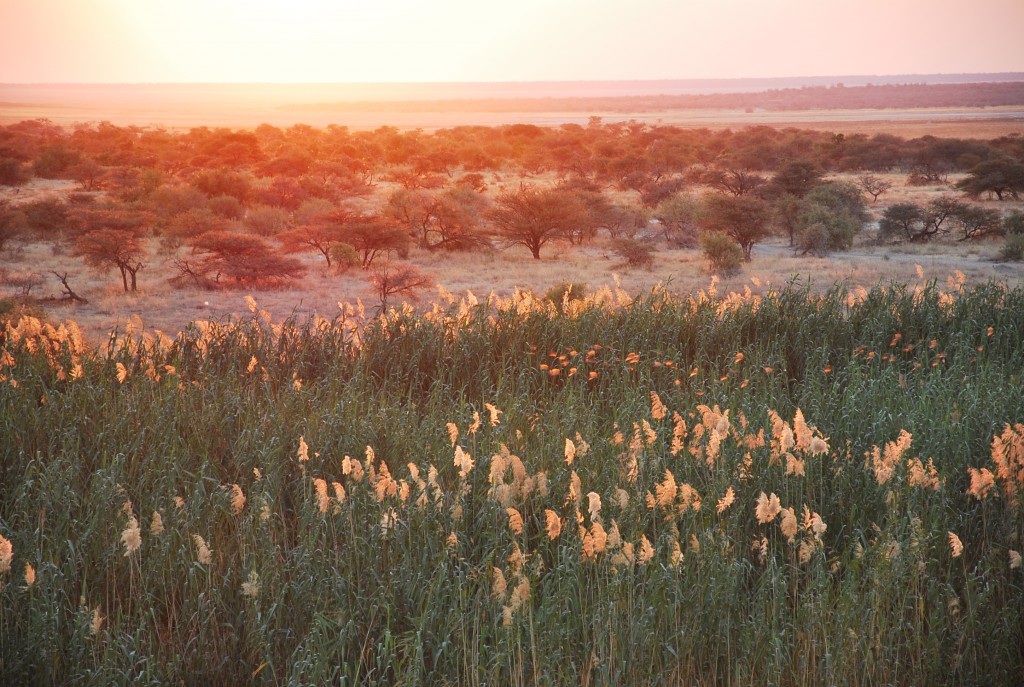 on Twitter


on Facebook


on Google+