Travel WITHOUT Kids: New York
Last month we were speaking at the New York Times Travel Show and had the chance to visit New York WITHOUT kids! Due to the nature of our business, we don't often get to explore a destination on a purely adult level. But, as always, we wanted to get a bit off the path. So, here are some of our discoveries of unique things to do in New York City!
1. Speakeasies
Back in the era of prohibition New York dealt with the ban on alcohol by creating secret bars. And today, the speakeasy is on the rise again. We went to a speakeasy that you enter through a barber shop and at Please Don't Tell, you enter through a phone booth in a hot dog joint. At Raines Law Room, you feel like you're entering a private residence and the private compartments make it feel very prohibition era. Gallow Green, more of a "best kept secret" bar than a speakeasy, is on the rooftop of the old McKittrick Hotel and has the feel of a skier's lodge…easy to forget you are in the heart of Manhattan! We also loved Bar Centrale in Midtown…it feels like you're in someone's swanky apartment. Located above Joe Allen restaurant, the bar is easy to miss. Climb the steps to the brownstone and pull back the heavy velvet curtain and you'll be in a little slice of heaven. Excellent cocktails, a fine menu and Broadway lore that will have you itching for more…you may even see a performer or two if you head there after a show!
2. Interactive Theatre
Also at the McKittrick Hotel, we jumped into our first interactive theatre experience. At Sleep No More, audience members dawn masks and follow actors around five floors of the old hotel. The action takes place all around you! It was a rush following actors from room to room, sometimes getting separated from the crowd and wandering the intricately decorated rooms by ourselves. In the center of the hotel is a bar mixing up some new twists on classic cocktails, so we could take a break when we wanted and then jump back in on the action. It was suspenseful and intriguing to be so close to the actors and feel part of the plot!
3. Broadway show followed by late night dinner at Sardi's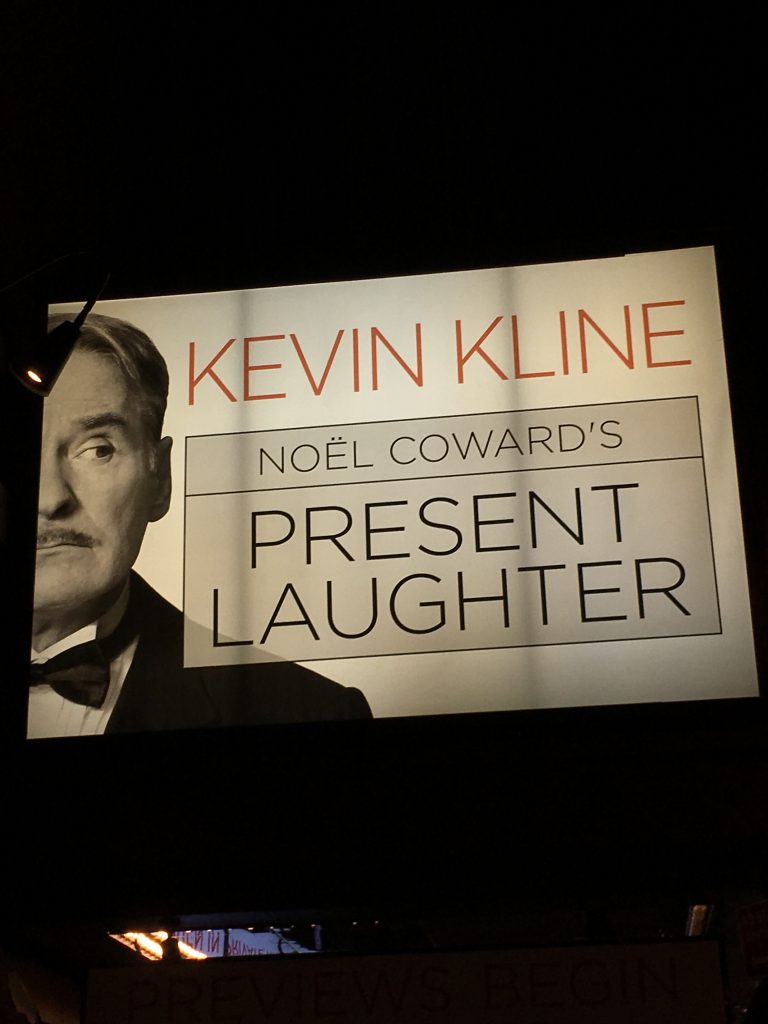 I am a firm believer in taking kids to theatre, so Broadway is by no means off-limits with kids in tow. But, when you are traveling without kids, you can choose a play that may not hold the kids' attention as much or something with a bit more of adult themes. You can also follow your show with late night dinner or drinks at infamous Broadway legend restaurants like Sardi's.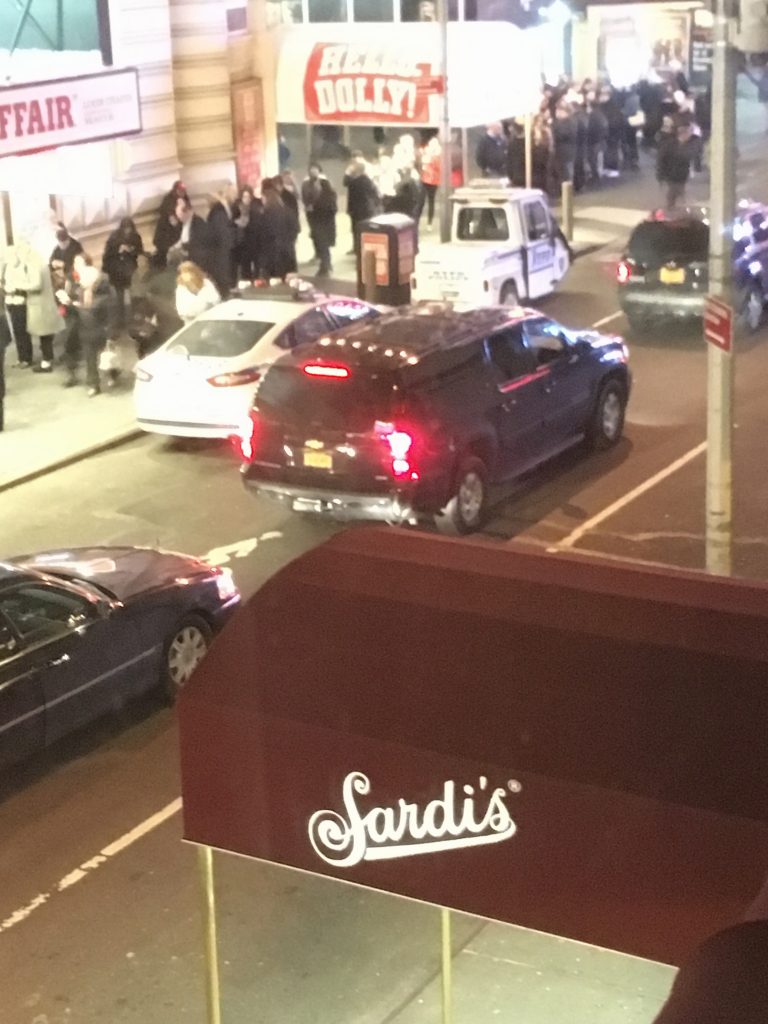 4. Karaoke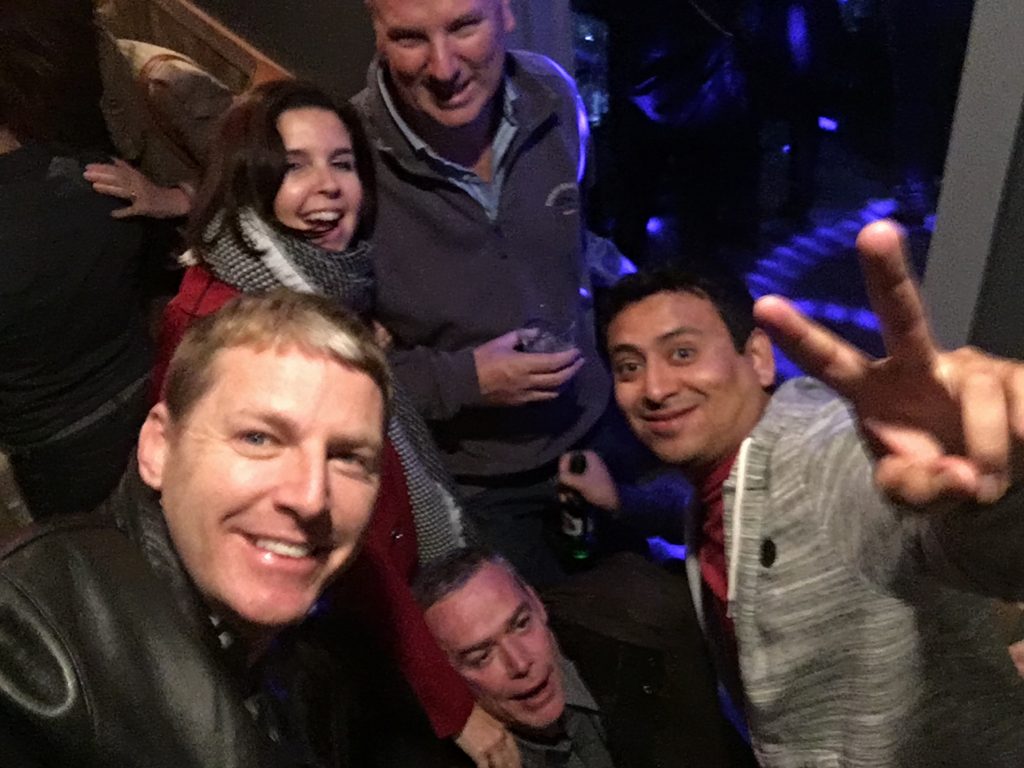 As we've traveled through Asia, we've noticed that most karaoke spots are adult-only and this proved true in Koreatown in New York City as well. But, since we were without kids, and with encouragement from our friends from the New York Times Travel Show, we gave it a try. The music was pumping (and beer flowing) and voices booming at 5 Bar Karaoke Lounge until the wee hours of the morning!
What'd we miss? With the countless attractions and activities in New York City, I am sure we missed a lot…and can't wait to go explore it again. So, have some advice? Comment below and maybe we'll include it on our next trip!!


on Twitter


on Facebook


on Google+