Family Adventure Awaits You: Summer 2017
18 Summers, that's all we get with our kids. So, my mission has been to make every one of them count. We fill our time with adventure, creativity, outdoors and, of course, travel. After 14 years of filming for the television series, Travel With Kids, we have this family travel thing down…and we know some of the best places to have that family adventure that will leave your family with memories to last a lifetime. That's why we started taking families out on the road with us…to share our love of travel, our love of immersing in the history, culture and nature of destinations around the globe. Interested? Read on to find out where you can go with Travel With Kids this summer.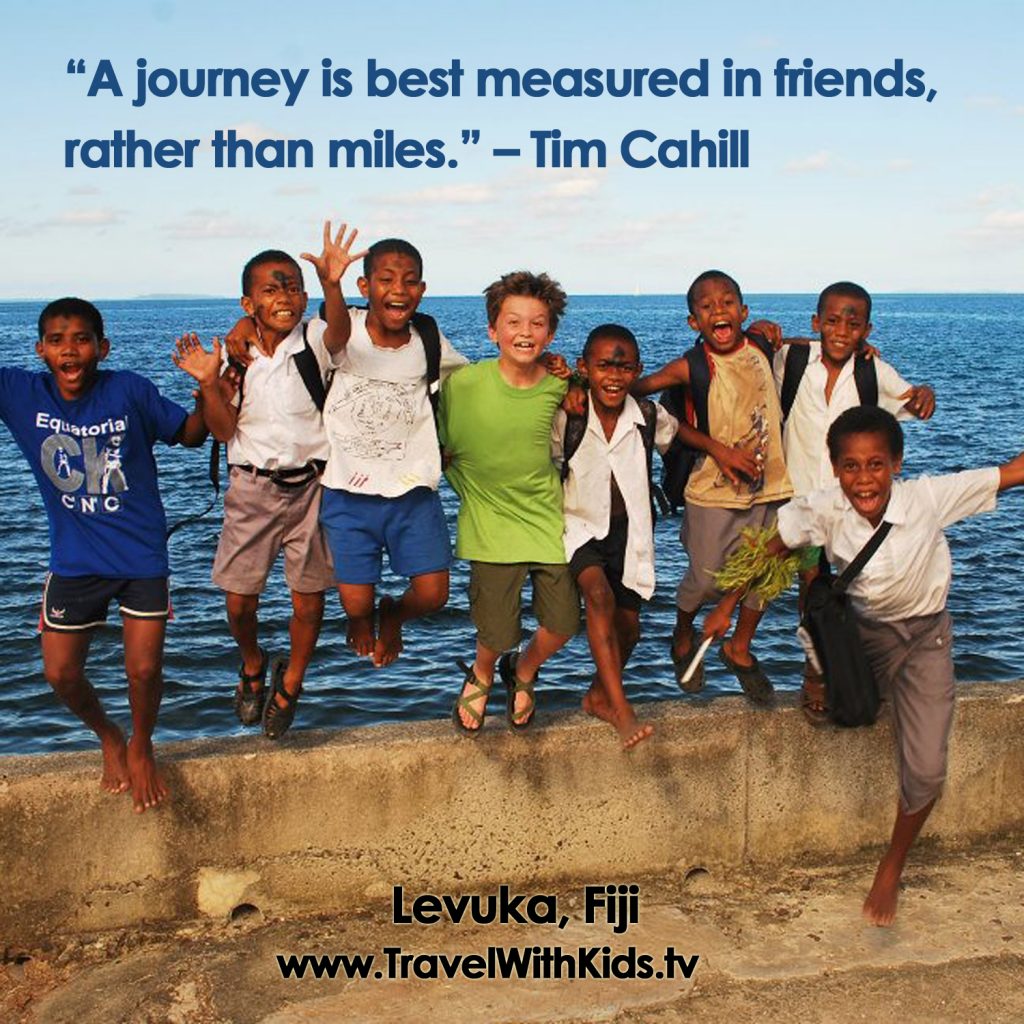 Enjoy time on the South Seas aboard the 65-cabin Reef Endeavor on this tailor-made family cruise. Meet locals in far away places, enjoy a traditional ceremony in a remote village and learn to meke (dance), indulge in Fijian cuisine…maybe even learn to cook in the South Pacific style, explore secluded beaches, discover the vibrant world below the waves through snorkeling and other water activities, volunteer as a family at a local school, compete in Family Olympic games on a private island, hike to pristine waterfalls and much more!*



The most diverse place on earth and one of the most quickly vanishing, the Amazon Rainforest provides guests with endless discovery both natural and cultural. We'll spend three days exploring the wilds of the Amazon by foot and by boat learning about animals from monkeys and capybaras to caterpillars and tarantulas. Plus, visit a remote tribe and immerse in their way of living learning to shoot arrows, make fire and more. Next, we'll head into Peru's most well-known territory: Land of the Incas. Spend days wandering the colorful markets, cobbled town squares and Spanish colonial churches of Cusco before heading into the Sacred Valley of the Incas and discovering the world wonder of Machu Picchu. In addition, tour guests will participate in the Re-Pack Project, visiting and donating supplies to a local school…one of the most impactful days of our trip as kids learn the power of giving back.


Learn the history of this new democracy by walking the steps of its famous leader Nelson Mandela, discover the rich heritage and colorful culture in a township, immerse in nature by getting incredibly close with lions, elephants and giraffes and rolling across the African bush spotting animals like lions, rhinos, leopards, giraffe and more. Plus, lots of fun activities like visiting a local school & giving back to township children, learning to track animals, picnicking in the Africa bush and more!
SOLD OUT
Parents love the balance of family time and time for kids to play with other kids whole adults relax, or hang with other adults on our trips. Each trip immerses your family in the history, culture and nature of a destination while embedding lots of fun with adventure activities and family activities that will build lasting memories for you and your kids! Plus, each trip incorporates a volunteer day that opens kids eyes up to how kids live in a developing country through cultural exchange and empowers kids with the knowledge that they can help change the world!
In addition to these escorted group tours, Travel With Kids can arrange individual family trips to destinations throughout the world. Interested in booking? Fill out the Tour Interest Form.


on Twitter


on Facebook


on Google+