Family Air Travel Tips: 9 Must-Haves for the Kids' Carry-On Bag
Packing a carry-on bag for a long flight can be a daunting task. You want to pack plenty to keep the kids entertained, but you don't want so much that the bag is heavy and its contents overwhelming. In addition to electronics, which complain about them as much as we do, still make for easy flight and layovers, here are nine items we always include in the kids' carry-on bags. (And by the way, I always have the kids pack their own carry-on luggage – with supervision – so they can't blame me for things that were left at home 🙂
1. Buff or scarf.
A buff, which is a long rectangle of t-shirt material sewn at the end to make a circle (see them worn various ways in picture above), or a cotton scarf, can be used for many things. It can be used to keep necks and heads warm. It can be used to wipe sweat off the face or to keep hair off the face. Or it can be used to cover eyes on long flights. I've even seen the kids use it like a sling in which to put things. They are lightweight and don't take up much room and very versatile!
2. Pipe Cleaners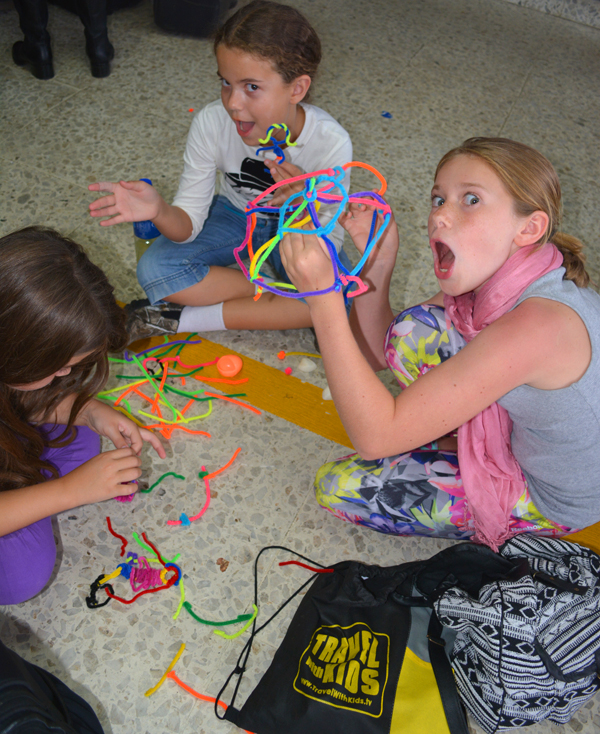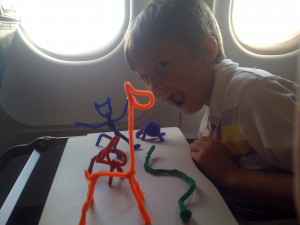 The thing I like about pipe cleaners is that they can be used over and over again. And don't think they are just for the little ones. On a recent 8-hour layover in El Salvador, the four 9th graders (14 and 15 year-olds) that were with us spent lots of time building huge towers out of pipe cleaners! Seamus loved making African animals with them on the cross-Atlantic flight to South Africa.
3. Clay or Silly Putty
Again, reusable! They can form shapes and balls, or, with the Silly Putty pick up prints. And because it is reusable it's not a one and done thing. They can put it away and bring it out later in the trip and it's like having a new toy all over again!
4. White Board and Dry Erase Markers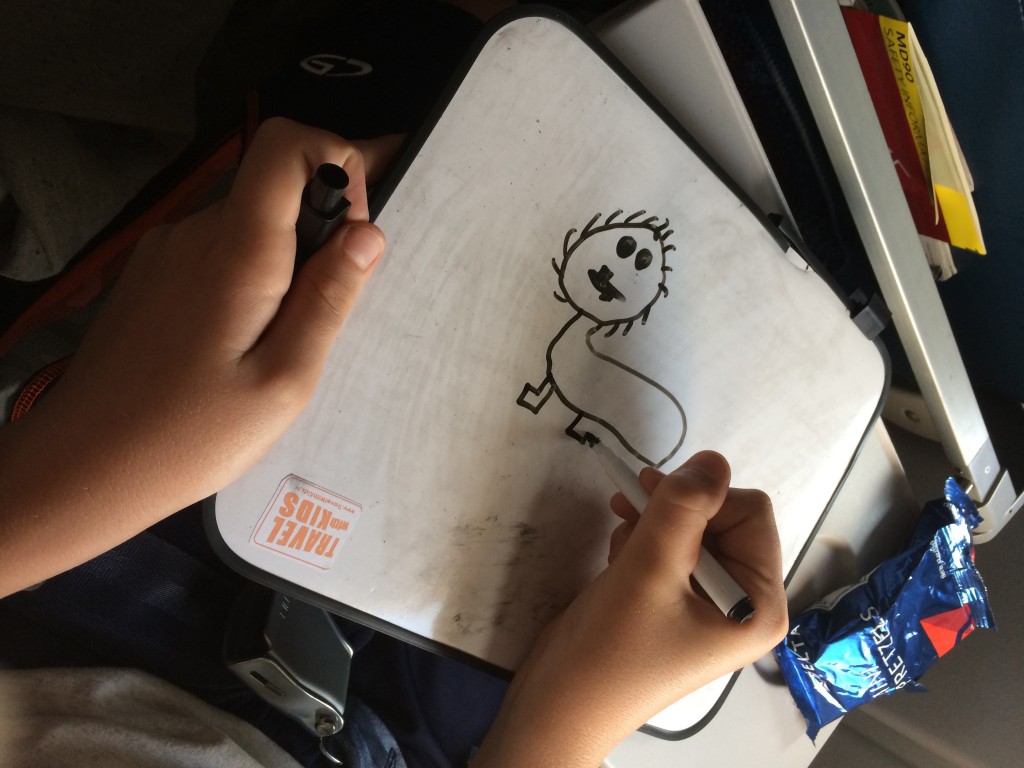 Again, the white board can be used over and over again…are you sensing a trend here? It can also be used for multiple purposes…to draw pictures, play hang man, tic-tac-toe, and other games…so it's a great addition to a child's carry-on luggage, especially for long flights.
5. Book about the Destination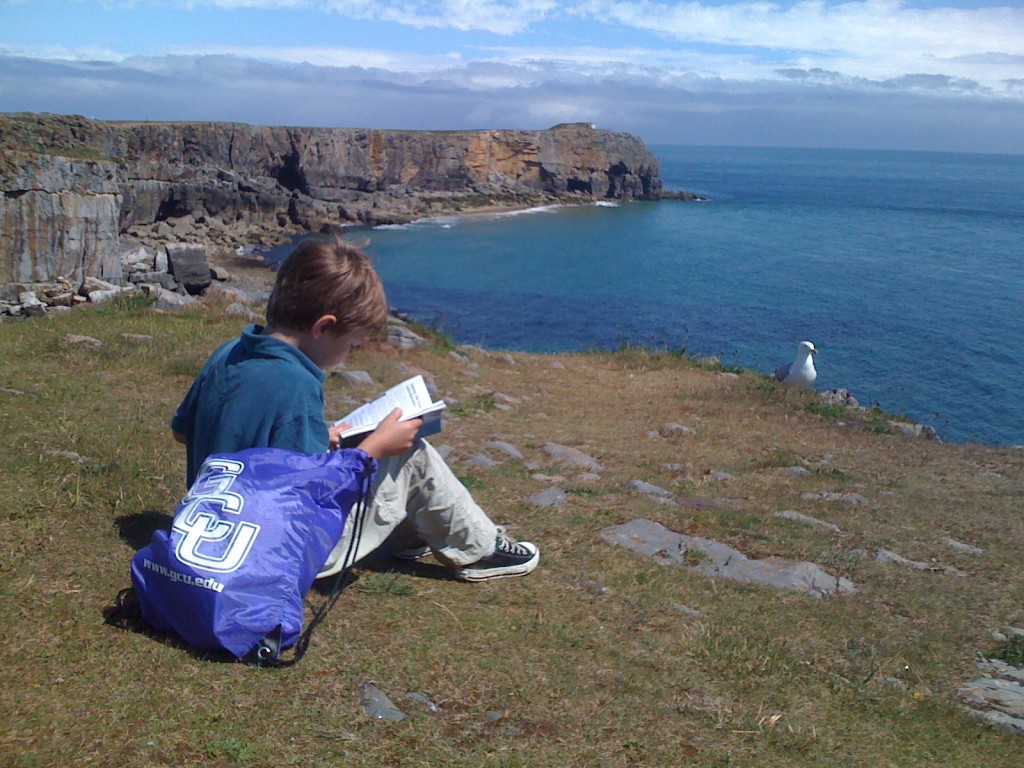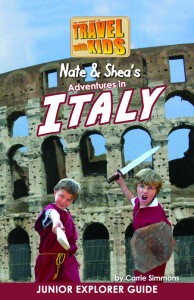 Part of travel is educating yourself about the people and places of the world. So, I always pack a book about the destination for the kids to read before we get there. Whether it's a paper book or on an eReader, kids will get excited about the place before you even get there and it will build their confidence to be knowledgeable about the history and culture of the place when they are there. (Sorry for the plug, but just wanted to mention what I think is a great non-fiction children's book series: our series "Nate & Shea's Adventures" – 5 titles available as of now) We also download a video about the destination (again…our video series Travel With Kids, is a good resource :-), or set in the destination, and some songs that are popular in the destination to get ready for some cultural immersion!
6. Journal
It may seem outdated or old fashioned, but the kids will love you for it later! We still pack a traditional notebook type journal, or for more visual-oriented kids, a drawing pad and colored pencils. You could also go with an electronic version through a notes program or blog! Some teachers will also give the kids credit for their trip tales!
7. Extra Clothes
Planes can get cold, so I always pack a couple of warm layers. Socks are essential as I usually have the kids where flip-flops or sandals to ease the run through security at the airport. But once on board the plane, those little feet can become little icicles…that's where the socks come in handy! I also have them pack a sweatshirt and one change of clothes (great to have for spills or accidents on the plane and good to have once you land in case of baggage loss or delay…and while on that topic travel insurance is always a smart choice to help with little hang-ups like that. Our partner RoamRight has some good options for families).
8. Travel Pillow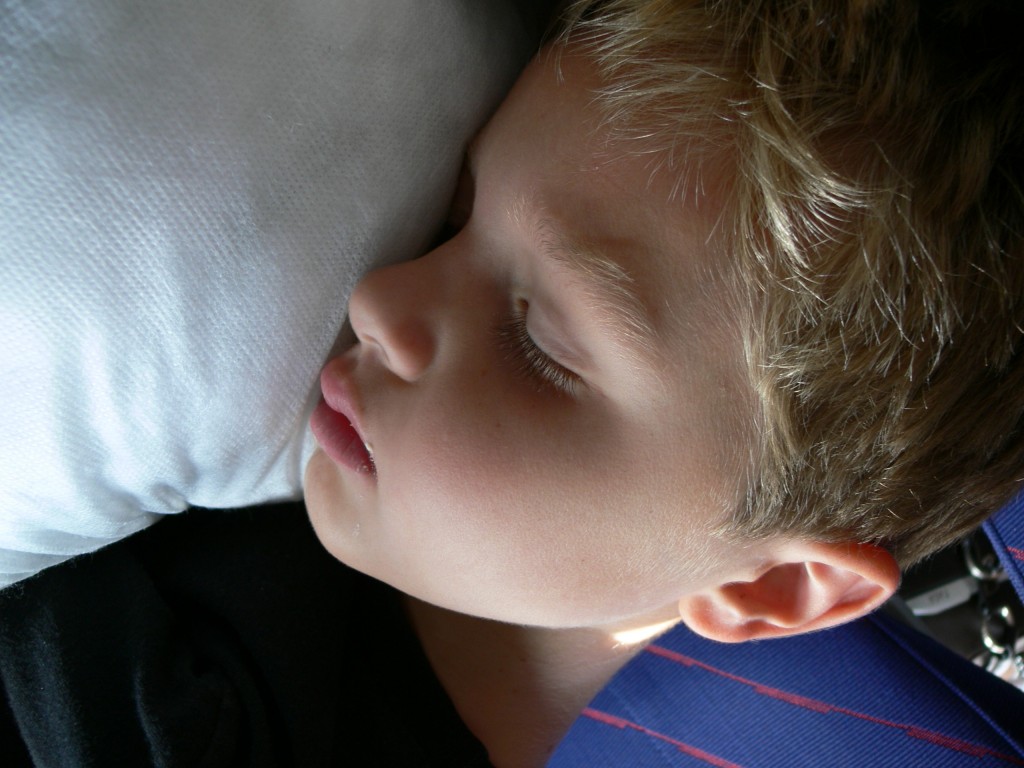 A pillow will help them sleep better on overnight flights, which will make for a better start to your trip. And many airlines do not supply pillows (or at least not enough for all passengers) nowadays. The pillow can also be used on long layovers and bus rides as well. Test a few out before you buy one, but I like the inflatable neck pillows because they can be condensed so small into your kid's carry-on bag.
9. Snacks
I usually pack at least 3 or 4 snacks as you never know what you are going to get (or what the quality will be) on flights these days. I try to keep it somewhat healthy, but also easy to travel with (ones that won't spoil)…crackers, dried fruit, string cheese (but they need to eat right away so it won't spoil), raisins, pretzels, nuts, sunflower seeds, veggie straws…you get the idea. I also pack a not so healthy snack…something sugary that won't melt like lollipops…in case of a melt down (although you might want to keep that in your own carry-on bag). Gum is also a good idea for clearing ears during the descent. And, I make sure each kid has a water bottle (to be filled once past security) so they stay nice and hydrated on the flight!
For more information on packing for family travel, visit our family travel packing tips page.


on Twitter


on Facebook


on Google+