Top 10 Family-Friendly Spring Break Hot Spots
Excited to head out for Spring Break with the family? But worried about where to go to have fun while avoiding the "Girls Gone Wild" college scene? Check out this list of fantastically family-friendly Spring Break destinations.
1. Mayan Riviera, Mexico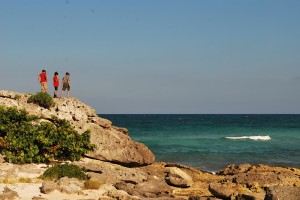 Yes, we know Cancun is filled with college coeds partying like there are no parents…which are few and far between. But, if you head farther south on this coast, you will be rewarded with not only fewer tourists, but a plethora of adventure activities and cultural immersion. Tulum is renowned for its ocean front Mayan pyramid ruins, but it also hosts some of the area's most amazing white sand beaches and fantastic family-friendly activities like snorkeling through underwater caves and zip lining.
Where to Stay: Dreams Tulum Resort & Spa
More info: Mayan Riviera Tourism: http://www.rivieramaya.com
2. Huatulco, Mexico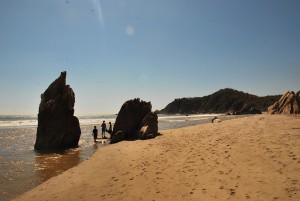 Another great off-the-spring-breaker-path destination in Mexico is Huatulco. Tucked amidst seven mind-blowingly beautiful bays along Mexico's Pacific Coast, Huatulco has not yet been quite as developed as some of the more popular tourist spots in Mexico. The bays offer plenty of hidden locales for on-beach-dining, snorkeling and more, while inland waterfalls offer amazing hikes and great cultural immersion. We even got the chance to rescue a sea turtle while we were there. Check it out:

Where to Stay: Dreams Huatulco Resort & Spa
3. Fiji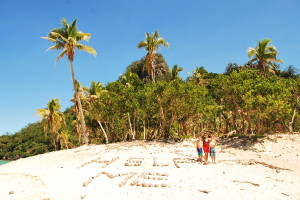 Want to make this Spring Break something the family will never forget? Fiji fits the bill. Sure, it's a bit of a flight to get there, but the experience is unparalleled! Imagine the most amazing white sand beaches you have ever experienced (The film "Castaway" with Tom Hanks was filmed here!), snorkeling amidst colorful fish, corals in a huge array of colors and shapes (think: Dr. Seuss pictures) and some of the friendliest people you've ever met…people shouting "Bula" with great big smiles waving you over just to chat!
Where to Stay: Castaway Island Fiji Resort
4. Tahiti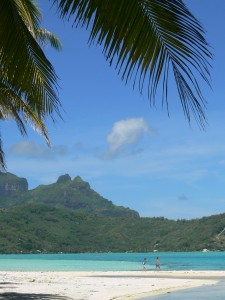 Tahiti offers another great chance for families to immerse in the culture of the South Pacific. The French colonial influence means great food and the vistas here are nothing short of dramatic. On Moorea and Bora Bora, overwater bungalows hang over turquoise waters making for a very unique accommodation option. In Bora Bora, you can also swim with sharks and sting rays and go helmet diving!
Where to Stay:
Moorea: Legends Resort Moorea
Bora Bora: Le Meridien Bora Bora Resort
5. Belize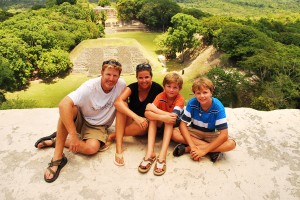 Head to this Central America getaway for a Caribbean Island experience like you would have found in the main Caribbean decades ago. Think small islands with only a few cars, dirt roads, lobster and fish being caught daily for dinner, scuba diving and snorkeling with sting rays and sharks. And that's just out on the coast. Head to inland Belize to explore Mayan pyramids and go cave tubing…riding in tubes through a cave system…and much more!
Where to Stay:
Sea Dreams Hotel, Caye Caulker
Chabil Mar Villas, Placencia
Chaa Creek Lodge, Jungle
6. Curacao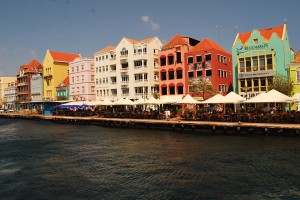 Set in the turquoise waters of the Southern Caribbean, Curacao's big sister island Aruba, tends to draw the party animal crowd, but Curacao offers a haven of family fun! White sand beaches tucked in hidden coves dot the coast here and the capital of Willemstad offers a colorful nod to the Dutch colonists who developed the island. Don't miss riding on the swinging bridge in the harbor here and the craft market. Other exciting family-friendly activities include scuba diving, heading deeper below the surface on a submersible, and plenty of animal encounters at Curacao Sea Aquarium.
Where to Stay: Royal Sea Aquarium Resort
More information: Curacao Tourist Board
7. Bahamas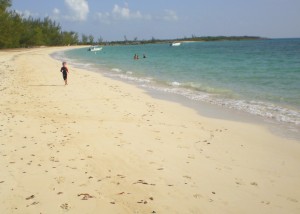 Want to explore the Caribbean, but stay a little closer to home? The Bahamas is less than an hour by plane from Florida. And, while the main islands may be packed with noisy spring breakers, some of the Out Island and Family Islands…as the name implies…offer great family vacations during Spring Break of any time of year. Try Green Turtle Caye or Cat Island. Cat Island has a small local population who still live off the land. Their laid-back, friendly attitude is contagious! Take a small hike to the highest point on the island (about 500 feet above sea level) and explore the ruins of the Hermitage or sit on the crescent of white sand and snorkel your day away!
Where to Stay: Fernandez Bay Village Resort
8. Hawaii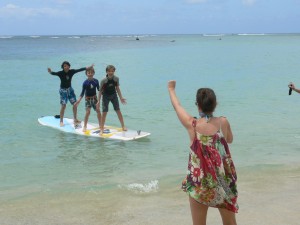 All these beaches sound like paradise, but you prefer to stay stateside. Hawaii offers a great family getaway for Spring Break. The Big Island offers a vast array of activities including hikes by lava at Volcanoes National Park and horseback riding. Or, try kayaking past landmarks such as the place Captain James Cook landed and try to spot dolphins. Kauai offers a more serene experience with lots of hiking. While Oahu, offers the cosmopolitan feel of Honolulu combined with the rugged North Shore surfing enclaves. Maui provides families with plenty of resort fun.
Where to Stay:
Big Island of Hawaii: Hilton Waikaloa Village
Kauai: Westin Princeville Ocean Resort Villas
Oahu: Halekulani
Maui: Westin Ka'anapali Ocean Resort Villas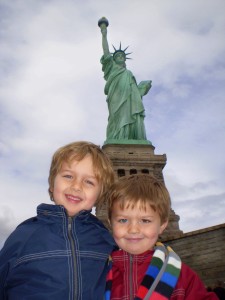 Not in the mood for a beach vacation, how about hitting the Big Apple with kids? Take advantage of a time when most New Yorkers (and east coasters) are fleeing the cold temperatures and explore this wonderous city! Visit the setting of Madagascar at Central Park Zoo followed by a carriage ride around the park, eat off hot dog and hot pretzel stands, visit the setting of Night at the Museum at the Natural History Museum or take in some art at MOMA or the Guggenheim. Don't miss a Broadway show followed by Times Square at night. And be sure to learn your immigrant history at the Statue of Liberty and Ellis Island followed by an evening in Little Italy or Chinatown.
Where to Stay: Affinia Manhattan
10. Family Ski Vacation
Cold weather really more your speed? Plenty of ski resorts are open through April and those sun shine days can make for some great spring skiing. The Colorado Rockies offer some excellent family skiing. Telluride has a lift that runs right into town making the transition to/from skiing very easy. The town is charming and offers great restaurants and shopping for those non-skiers in the family. Park City is another great ski destination for families. Three ski resorts hold top billing here: Deer Valley Resort, Park City Ski Resort and Canyons Resort. All offer fantastic skiing, family-friendly adventure activities and superb dining options. Check out the video we filmed there!


on Twitter


on Facebook


on Google+