11 of the Coolest Family-Friendly Hotels
Travelling for a decade with our kids has helped us discover many unique kid-friendly accommodation options that immerse you in the nature and/or culture of a destination. There are of course generalities that can be applied to any destination; for example try to stay in the Old Quarter or town…you will feel immersed in the culture and history of the city. Or choose a smaller cottage or hut option at hotels where nature is the main attraction, you will feel more connected to your surroundings. However, there are those hotels whose unique set-up, amenities, location, etc make them top our list of the top 11 coolest family-friendly resorts and lodges around.
1) Overwater Bungalows
Those overwater bungalows are not just for honeymooners; kids will love watching the fish through the glass floors and jumping off the balconies right into the ocean. The whole family will enjoy watching life go by in the lagoon..think outrigger canoes, tropical fish, paddle boarders, turtles and more! Bora Bora overwater bungalows can be a bit pricey, but the Le Meridien Bora Bora has a deal where you can stay a couple nights in an overwater bungalow followed by a few more nights in one of their beachfront cottages making it more budget-friendly for a family vacation. Plus, kids will love snorkeling in their lagoon with turtles and learning about them at the Turtle Sanctuary found there. With an emphasis on turtle protection, including a release program for recently hatched turtles, the program teaches conservation while also letting the kids get up close with turtles to spark their passion to save these wonderful animals! This is one of the coolest places to stay in French Polynesia!
2) African Safari Tent
The African wilderness provides an eye-opening experience for all visitors to the dramatic nature of Africa, but staying in a family-friendly tented camp in Africa makes the experience all the better. Kids will love or "glamping" at Alex Walker's Serian in Maasai Mara Game Reserve in Kenya. Situated along the edge of a river filled with hippos, Serian's kid-friendly safari accommodation offer a rustic, yet comfortable, immersion in the nature of the African bush and makes for one of the coolest places to stay in Kenya. Not a fan of camping (even if it's with attached bathrooms…yes! and beds?) South Africa's family-friendly game lodges offer a step up in luxury. And while you are not quite as one with nature, you can watch animals from the comfort of your balcony (we saw elephants grazing nearby and had an antelope hop past our porch) while retiring to the protection of closed doors and cement walls at night. Madikwe Game Reserve is a great choice as it's a malaria-free area, has plenty of family-friendly safari lodges and it's just a short drive from Johannesburg (and we happen to be running a family adventure tour there this summer if you want to join!).
Staying at the base of a volcano was one of the most unique experiences we've ever had. Arenal in
Costa Rica
is an active volcano, which steams and bursts with lava. At the
Arenal Volcano Observatory Lodge
, located less than two miles from the peak, you can hear the booming volcano all night and see the lava bursting from the peak and rolling down the mountainside. Not to worry though, the lodge is situated on an uphill trajectory away from the lava flow. The unique location makes it one of the coolest places to stay in Costa Rica!
As its name implies, the Amazon rainforest is an amazing place to explore with kids. Many of the lodges in
Peru's
Amazon offer hut-style accommodation (usually upgraded with modern comforts), which allow you to hear nature at night. Some, like 
Refugio Amazonas
offer opensided rooms putting you right next to the nighttime action of the jungle while mosquito nets protect you from unwelcome little critters. It's like camping, but with added protection of three walls, a roof and mosquito nets! Not comfortable with the open-sided concept, try
Corto Maltes
, which offers cottages with netted doors allowing some of the sounds of the night creep in without getting to creepy. These Amazon lodges are family-friendly and super cool!
5) Live Aboard Boat
Live aboard boats offer families a way to explore further into the ocean without making lengthy journeys back to shore every night. In Ha Long Bay in
Vietnam
, we took a three-night cruise. By staying three-nights, we were able to explore more remote areas of the bay where are you can visit traditional farms and villages, kayak through spectacular rock formations and explore huge caves…a very cool hotel experience in Vietnam! Another option is chartering a boat on your own…with some experience you can hire a sailboat in the
Caribbean
or Mediterranean, or rent a boat with a captain. We have hired chartered boats (with captain) to explore the
Greek Islands
and in
Belize
and had an amazing time getting off the beaten path and discovering hidden bays!
6) Yurts
A family stay in a yurt will help you commune with nature, which is why many national parks are now offering them. We stayed in one at
Graig Wen
in Wales, which allowed us to explore the countryside easily, and at night the stargazing was phenomenal. Yurts are circular canvas-covered tents that originated in Mongolia. Many of them are decorated in traditional style with oriental carpets and pillows…glamping in the style of Genghis Kahn…and a very cool place to stay in national parks!
7) Cave Room
In Central Turkey towering rock formations and underground cities offer an interesting place to visit. Cappadocia offers fantastic carved out rooms…or cave rooms for accommodation…one of the coolest places to stay in Turkey! Plus, kids will love exploring the underground cities built deep beneath the desert, which provide a cool retreat from a hot day and a fun place to explore with rooms, narrow hallways and even little cafes!
8) Castle
Every kid dreams of staying in a castle and in
England
,
Ireland
,
Scotland
and
Wales
, it's very possible to make that dream a reality! These countries offers a range of family-friendly castle accommodation from bare-bones hostels to luxurious five-star castle hotels, like
Dromoland Castle
near Ennis in
Ireland
. With antique furniture, wall murals, and armored knight statues, and on-site activities like archery and falconry, and nearby medieval banquets, your little one will feel like a real prince or princess. Or, if you are traveling with a big group, you can rent out private castle…what a fantastically cool place to stay in Ireland!
9) Tree House
Many parks and nature reserves now offer an amazing way to commune with nature, I mean really get into the thick of it…by staying in a tree! These family-friendly tree house accommodations can range from multi-bedroom houses  built into different levels of a tree to wall-less platforms allowing you open access to the natural surrounds. We stayed in one of these open-aired tree houses in
Lion Sands Game Reserve
, adjacent to Kruger National Park in
South Africa
. It was an amazing adventure and one of the coolest places to stay in Africa! The safari guide drove us out for sunset, set up dinner for us and then left us to gaze at the stars and listen to the animals far below (we heard impalas sighing – and signaling danger – all night and at one point saw a hyena trot by below the platform). We felt very safe as access to the platform was near impossible once the gate at the bottom was closed and we had a radio if we ran into any trouble. The best was watching the sunrise and awakening with animals in the African bush!
10) Underwater Hotel
Did the song "We all Live in Yellow Submarine" make you wonder what it would be like to really live underwater? Now, you can experience life below the waves for yourself in a very unique hotel off the coast of
Florida
on Key Largo. Dive below the waves to the 
Jules Undersea Lodge
…your kids will love the adventure of being 30-feet down watching fish outside their window! You do not have to be a certified scuba diver to visit (although we highly recommend diving as a family…check out
Kids Sea Camp
as a great way to get certified and/or dive together), but you will have to take a Discover Scuba course. If you do not feel comfortable sleeping with the fishes, you can opt for a pizza lunch in the hotel…a very cool family experience in Florida!
11) Floating Hotel
Located at the edge of the jungle in Kachanaburi province of
Thailand
near the Burmese border,
River Kwai Jungle Rafts
offers one of the most unique experiences in family travel. The bamboo walled hut float on the river, which is backed by jungles inhabited by elephants, which sometimes come down to feed and bathe in the morning! A nearby Mon village offers a cool cultural experience, and the kids will love kayaking up and down the river, or just going for a float!
Thailand
makes for an excellent family adventure vacation and River Kwai adds so much to the experience!
BONUS:
 12. Dude Ranch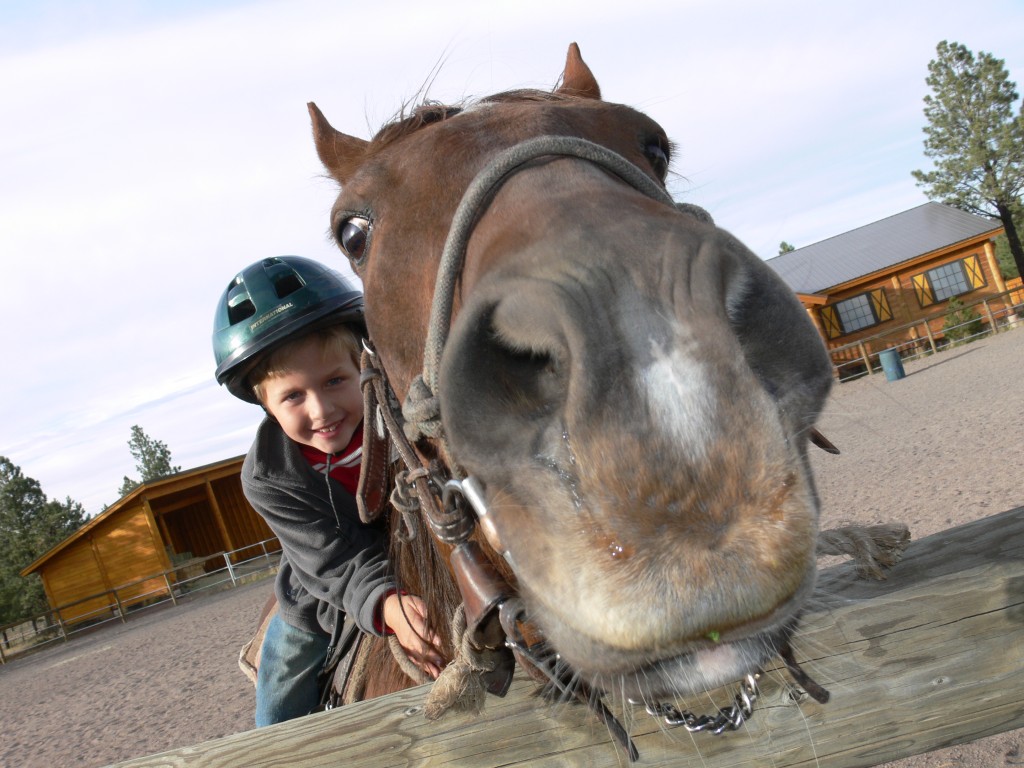 With John Wayne visions of a western town sparking their imaginations, kids will love spending time on a dude ranch in
Arizona
! Dude ranches offer families a unique vacation filled with history and culture of pioneering times and with fun activities like archery, horseback riding, leather working and more, the kids will love it! Plus, if it's a working ranch, it will give kids a glimpse into the life of a real cowboy…a very cool family vacation in Arizona!


on Twitter


on Facebook


on Google+