#ExperiencesNotStuff: List of Family Experience Gift Ideas for the Holidays – Week 1
Every year thousands upon thousands of gifts are exchanged, and if your house is anything like ours…many of the gifts sit in the corner unopened or after being played with once, or you spend the next weeks of vacation shuttling back and forth to the store to return, exchange, by extra parts for, new batteries for…etc…said gifts. And, since each member of the family is, well, different, the gifts don't exactly promote family harmony.
That's why a couple years ago we started re-focusing our gift buying to experiences. By giving the gift of experience, you promote your children learning something new…whether it's an adventure activity, a new talent, a sport, or just something fun. Plus, giving experiences is paramount to promoting family time. After all, someone has to take little Timmy horseback riding right? In our minds, it's a win-win.
So, we've compiled a list of experiences that make for great family holiday gifts…most of them we have tried with our own kids and have been well received. Read on for our #ExperiencesNotStuff holiday gift ideas!
THIS IS OUR #EXPERIENCESNOTSTUFF WEEK 1 LIST…Check back as we will be adding to the list of experiences to try each week between now and the end of December.
1) Take a Family Trip Together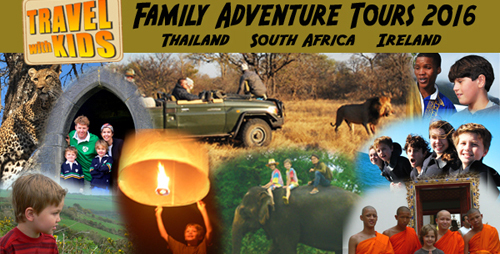 Of course this one has to top our list…we wouldn't be Travel With Kids otherwise. But, you don't have to take one of our family tours to exotic destinations (although we'd love to have you…this summer we are offering family tours to Thailand, South Africa and Ireland) to fulfill this one. Plan a family vacation to a nearby attraction. Most states have tourists that come from all over the nation, even all over the world, to visit local attractions. See what all the fuss is about by exploring it with your family. Think back to your own childhood…I bet many of your most cherished memories are from travel time with your own family.
2) Zip Lining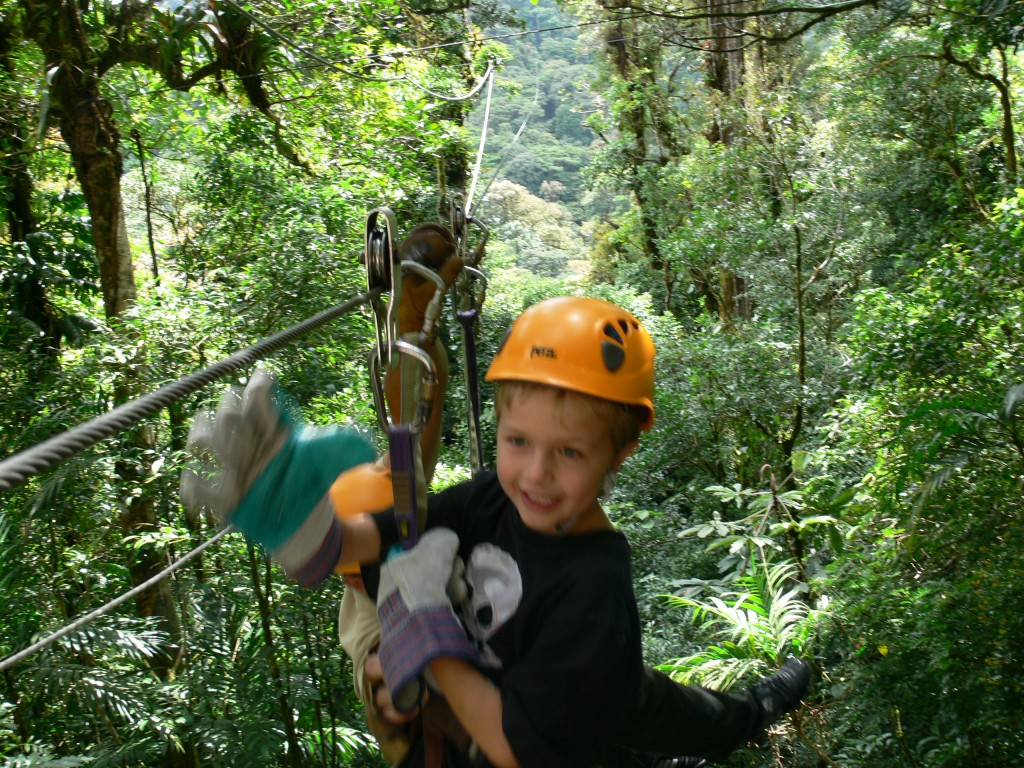 Zip lining = high-flying fun and there are zip-lining destinations all around the world…possibly even in your backyard. The kids will love to join you high above the trees and watch as you overcome any aversion to heights (that's me!) as you glide through nature. We tried it for the first time in Costa Rica, but have been many times since then and the kids LOVE it!  Here is a list of places to try zip lining in the United States.
3) Horseback Riding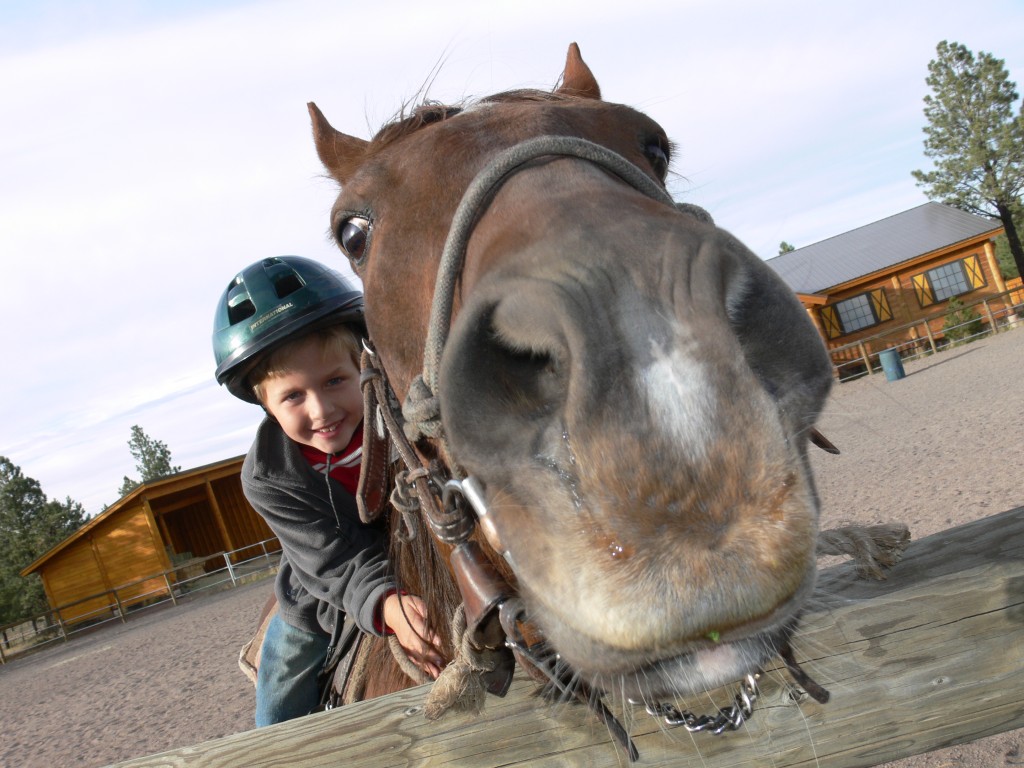 Most kids love horses, and exploring the countryside by horseback can be great family fun! One of our first family horseback riding experiences was in Jamaica where we trotted along the beach and into the waves, but we've been everywhere from Italy to Alaska to Arizona, and it's always a great way to explore and have a family adventure. Here is a list of great places to horseback ride in the United States from a company called Equitours…although this company offers very cool multi-day horseback tours, you can check out their list and book a day trip if you would rather not do an overnight trip. Even if you don't see something close to you, most states have some sort of horseback riding facility.
4) Kayaking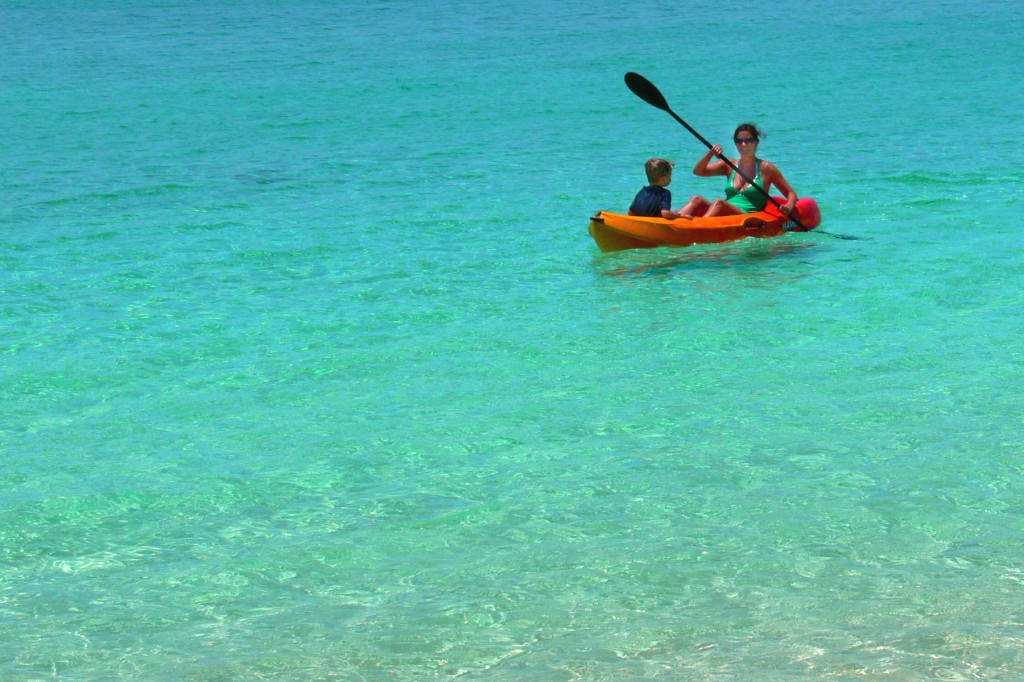 Double kayaks makes taking little ones out kayaking easier than ever and being so close to the water on a boat means you get an up close look at the sea life. Plus, because the kayak is so small, you can steer through mangrove forests and up small rivers for a real backwoods adventure experience. Our kids loved taking kayaks out in the Bahamas and paddling to little islets nearby and in Zanzibar and paddling through the mangrove forests to find hidden coves. Here is a list of the top 10 places to kayak in the Americas, but there are many more spots to try it…even in your own backyard.
5) Musical Instrument Learning to play music is a skill that will stick with you throughout life and the best time to learn is when you are young. However, that doesn't mean you grownups are off the hook. Learning an instrument together with your child makes for a great bonding experience and something for you to share together throughout life. Whether you rock out on guitar together or bop out some holiday duets on the piano, kids will appreciate the time spent together.
6) Speed Racer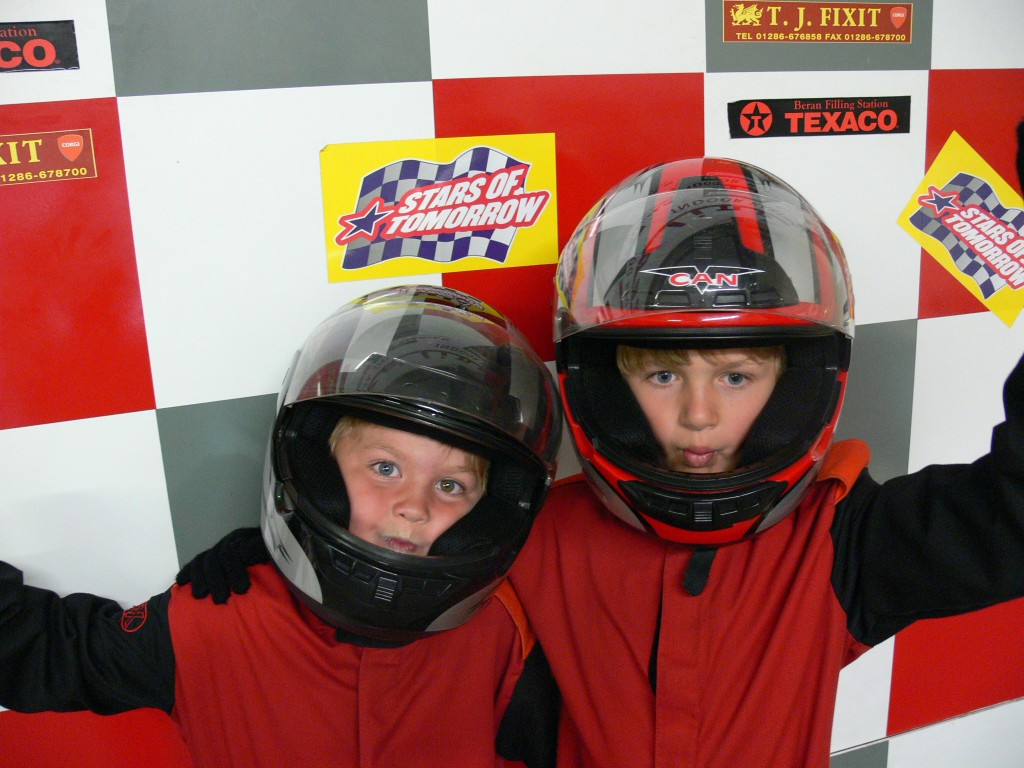 Even kids who are too young to get behind the wheel of a real car have the need for speed and that can be fulfilled through a number of racing experiences. Whether you have the next Danica Patrick or Jimmie Johnson, they will love hitting the track with you, with them in the driver seat. Our kids first tried go karting in Wales, and it's something that can be found in most big cities around the world. Or, if you have bigger kids, you might try a Nascar or Formula One racing experience…who knows maybe they will realize why they get to school on time every day (lead foot Mom or Dad :-))
7) Cooking Class Your little chef will love learning to cook alongside Mom or Dad. Most kids love to get their hands dirty…and cooking is a yummier way to do that. Cooking together also helps the kids learn about healthy eating and encourages them to try new foods…after all, they will want to try their own concoctions right? Our kids still talk about how much fun it was to learn how to make meatballs and tiramisu in Tuscany, Italy and traditional ways of preparing food (starting with cracking open and toasting the coconut) in Fiji.
CHECK BACK NEXT WEEK FOR MORE KID-FRIENDLY EXPERIENCES THAT MAKE EXCELLENT FAMILY HOLIDAY GIFTS…


on Twitter


on Facebook


on Google+